I am doing you all a favor by telling you
that it is a bad idea to crawl on top
of your washing machine to see
if your favorite shrug that has been missing
for months happened to fall behind it.

Your washing machine frame will crack
and bend without your knowledge
and then your machine will sound like
an old woman is trapped inside
beating the lid with a cane whenever you run it.

Then, if your husband takes it apart
and uses a hammer to reshape the frame,
don't overfill the machine
because the basket will get off balance
and break the frame again
and then it won't spin and
eventually blow the motor of your machine.

Trust me...
I've doing laundry by hand for months.
The water would fill up
and I would grab a hanger and beat the clothes
while they soaked.
Then wring them out
and force my poor dryer to cough them dry.
My laundry pile
became obese and stinky.

Until my Dad found out about it recently.
He promptly took pity upon me
and washed load after load of my clothes
at his house and then helped me fold them.
Sweet daddy!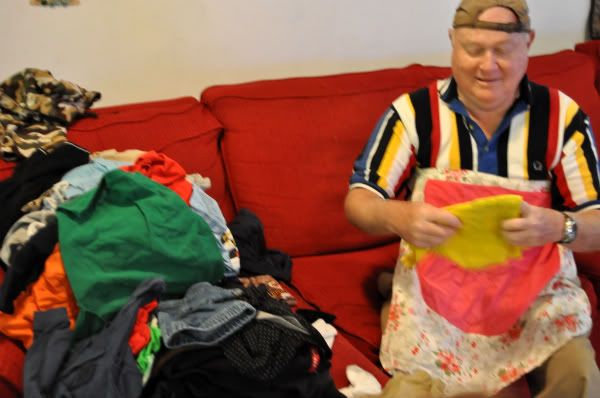 Then, he promptly paid a visit to Lowe's
and sent a big ol' truck over to my house.
It was very exciting!


Now, I have a shiny new washer
that I have named Genie
because she is magical!
Look at how sexy she is!
Doesn't it look like she's winking at me?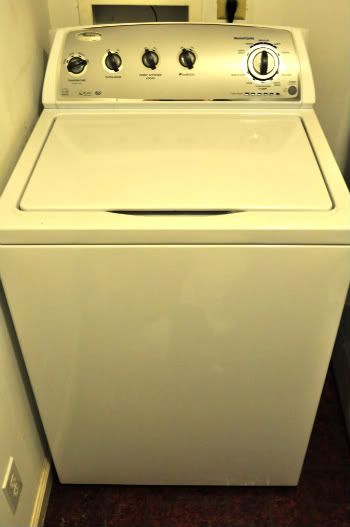 Thank you Dad!
You just made my battle with laundry so much easier!