Last week we went to Harry Potter Vacation Bible School.
Now, this theme may seem unconventional
and a bit strange to the more conservative church goer
but the kids LOVED it!

We opened our minds
and our hearts and I'm so glad that we did.

Griffin really believed that he was attending Hogwarts.
Between bible stories and fellowship
we attended several magical classes.
It was pretty awesome.
The spirit was so playful and fun.

There was a messenger owl perched at the front of the sanctuary
that totally added to the feel of Hogwarts.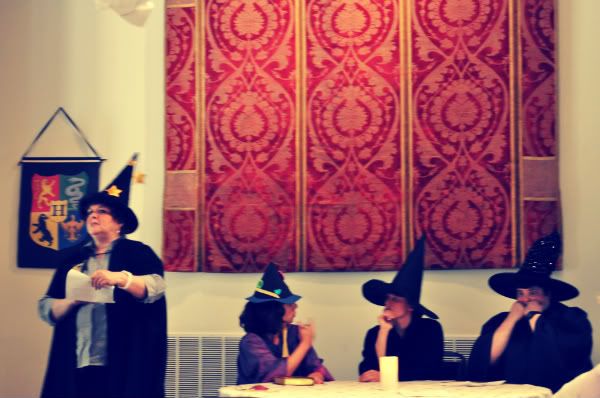 There were skits performed each night
to tell the story of Harry Potter.
It wasn't masterpiece theatre but it was so sweet.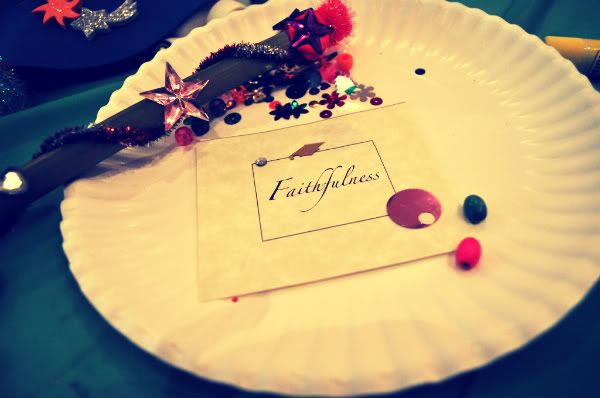 We attended a wand making class where placed
a fruit of the spirit inside the wand
to remind us to conjure up the good things in life.
I can always use a little Faith.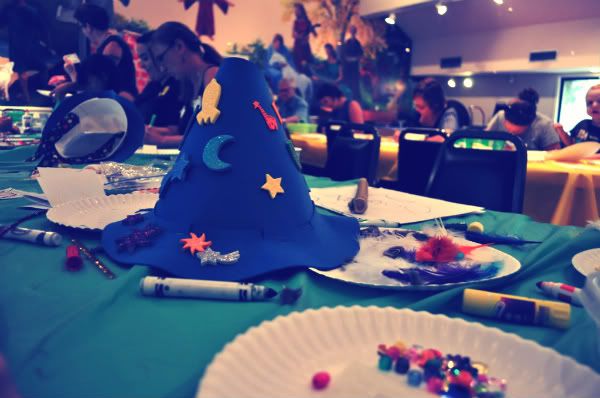 Oh...we made wizard hats
and Griffin wore his everywhere we went last week.
His little wizard hat was perched on his head
as we walked through grocery store and
he attempted to cast spells on the poor lobsters in the tank.