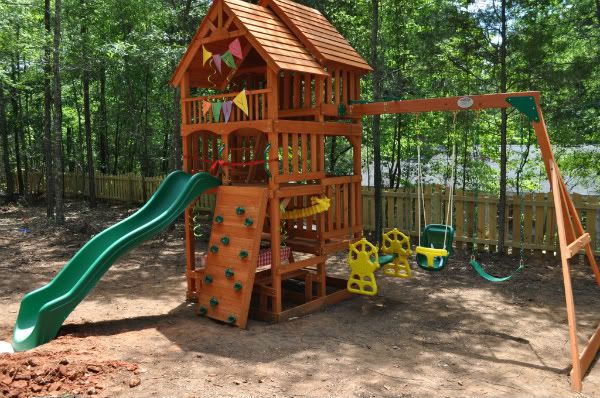 The swingset is up in our new backyard!!!

I don't mean to brag but

it is so spectacular with a three story playhouse.

What an incredible gift my mother-in-law

gave to our family!


It has been a true labor of love
to create the play area

for our wild boys and it is finally finished!

From clearing out the tall trees
to leveling the land,
we did it all with our own two hands.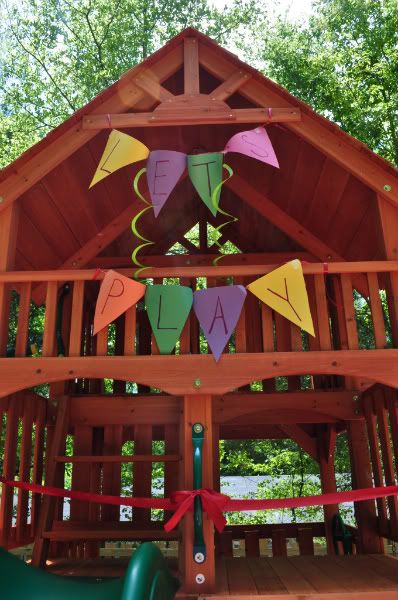 So we decided to have a ribbon cutting ceremony

to celebrate the momentous occasion.
I made decorations
and placed them with love.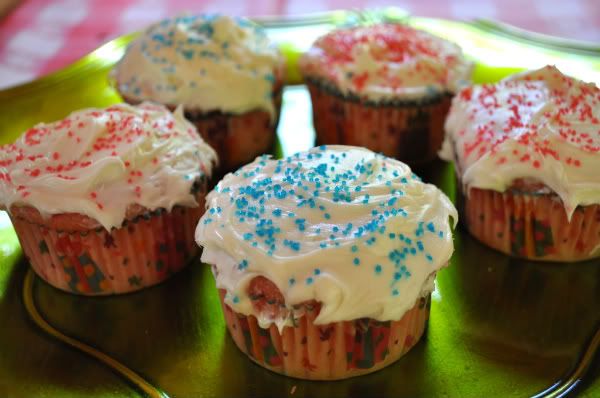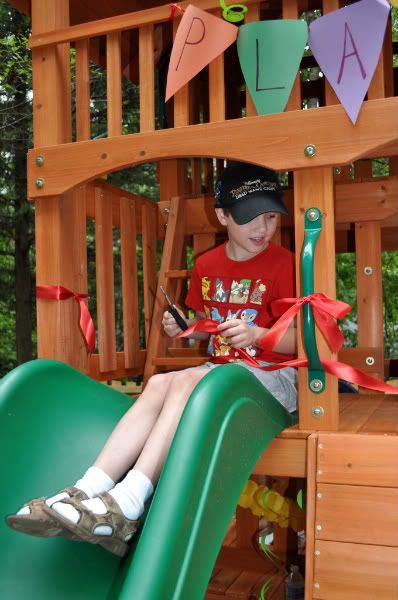 We had a quick dedication on the slide

in front of our little family and my parents.

Griffin said a very short speech that went like this,

"Thanks Dad for all your hard work putting up the swingset...

NOW LET'S PLAY!"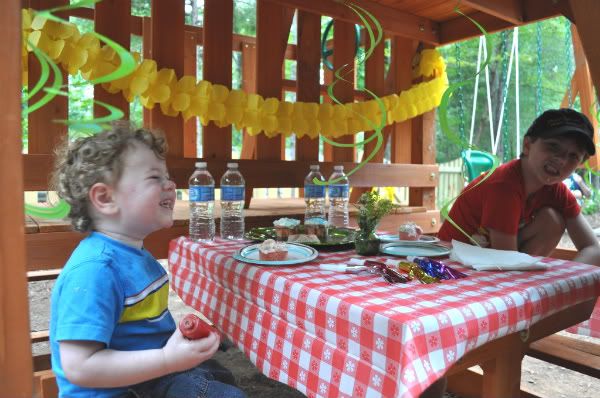 There is a hidden picnic area
under the slide and the rock wall
that I know will house many many picnics.
It felt so nice to watch the first one unfold.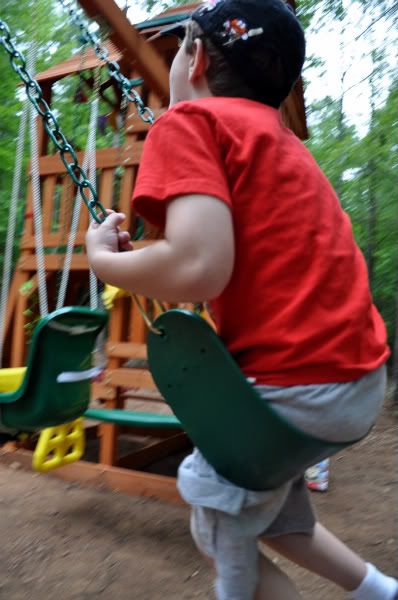 As I watched Griffin feel the thrill
of the wind blowing on his face
as the swing rocked back and forth,
I knew that our backyard home
was going to be a blessing.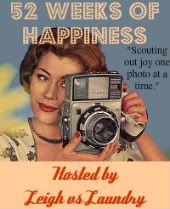 Want to join me in my quest
to scout out happiness for a whole year?
Simply post a photo of something that
makes you wildly happy and tell us all about it.
Then, steal my button and include it in your post.
Don't forget to link up to Mr. Linky.