I just love going to the Flea Market,
which is ironic because as a child
my father forced us to go every single weekend.

We would go after church and even went so far as to
bring a change of clothes with us
to change into after we went out to lunch
so that we would not show up
in our Sunday best.

We could get better deals if we didn't look too fancy.
We were very serious about finding bargains.

I digress...
despite being begrudgingly dragged
to the flea market throughout childhood,
I somehow now have a deep love for the place as an adult.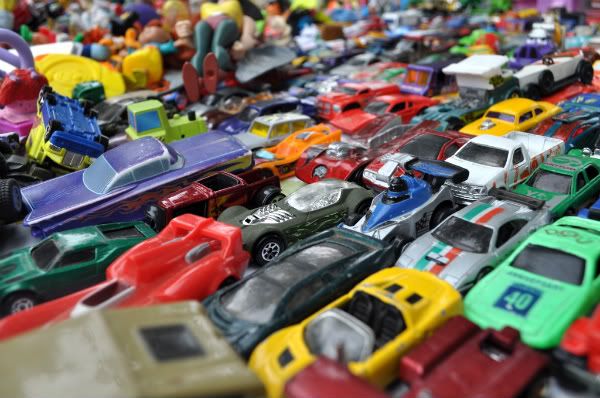 I enjoy the thrill of scanning the tables
covered in old junk in hopes
of finding a treasure.
The small collections
that gather in one place are fun to scout out to.
I always smile when I see the Hot Wheels all line up.
The table full of cables and wires
always looks like little black snakes.
What I love the most is stumbling upon
those items that you would only find in the south.
Like a Scarlet O'Hara doll resting on a dirty tablecloth.


Good ol' boys selling Watermelon
out of the back of a pick-up-truck.
I could eavesdrop for hours
as they sit and chew the fat with passer-bys.

A hat with a donkey perched on top.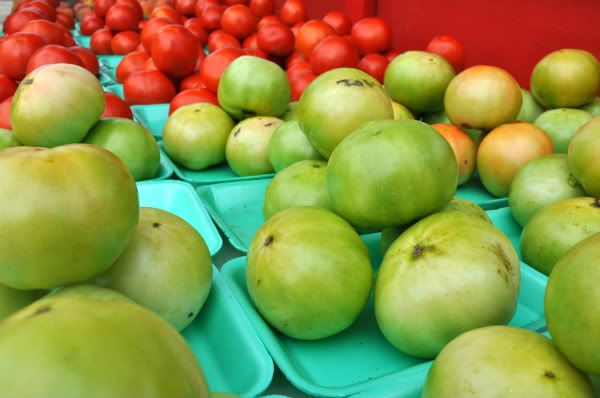 Oh...and green tomatoes waiting
to be breaded and fried.

My mom bought a bag
and I said a quick prayer
that I would be invited over for lunch
when she made them.

Which I wasn't...thanks mom!
Just kidding.
Sort of,
but not really.