I'm inviting romance into my life
one Friday Night Date at a time
and documenting each one here on my little ol' blog.

I want to remember every detail
of these splendid home spun dates.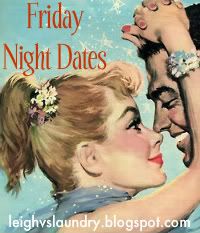 Romance was in the air
as the scent of blackberries
filled our senses.

The film was dreamy
with deep red hues
and mysterious moments.

Kinda like Twilight but set
in a medieval village.
Nothing like watching teenagers
deal with unrequited love
and the possibility of immortality
to make you feel pretty good
about your own life.

The champagne helped too.
It was a great night.
Here are the recipes...


Blackberry Champagne Cocktail
2. Chilled Champagne
3. 1/2 rounded teaspoon blackberry or passion fruit sorbet
1. Pour the Chambord into a Champagne flute and top with Champagne. Add the sorbet and serve at once.
Blackberry Prosciutto Appetizer
* 1 loaf French baguette (12 ounces)
* 3/4 cup balsamic vinegar
* 2 Tbsp. sugar
* 2 pkg. Driscoll's Blackberries (6 ounces each)
* 8 oz. chevre (goat) cheese
* 2 tsp. chopped garlic
* 1/4 tsp. dry Italian seasoning
* 1/4 tsp. coarsely ground black pepper
* 1 Tbsp. milk
* 4 oz. thinly sliced prosciutto
Instructions
1. Preheat broiler. Slice baguette into 32 diagonal slices. Place bread on broiler pan and broil 4 minutes or until golden brown, turning once; set aside.
Bring balsamic vinegar and sugar to a boil in a saucepan over medium heat. Boil 10 minutes or until reduced to ½ cup. Remove from heat and stir in blackberries. Cool completely.
Combine chevre, garlic, Italian seasoning, pepper and milk in a blender or food processor and blend until smooth. Cut prosciutto slices crosswise into 3 pieces.
To assemble, brush balsamic reduction on each slice of baguette and spread with about 1 1/2 teaspoons cheese mixture. Top with 1 piece prosciutto and 1 blackberry from the balsamic reduction. Repeat with remaining ingredients.
Did you find romance over the weekend?