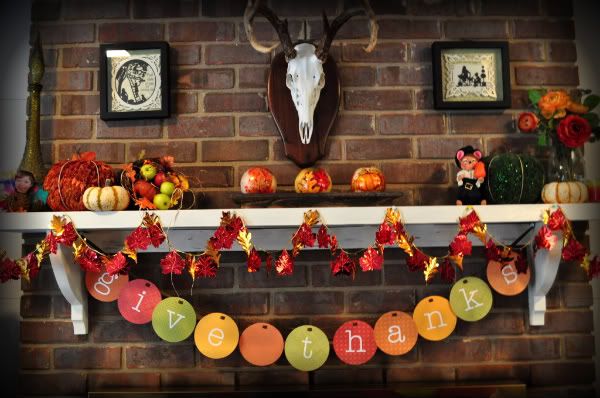 So, I am obsessed with my holiday mantel.
It brings me so much joy
to take on this silly little project.

It may seem silly to some
but my little boys marvel at my mantel.

Naturally, I had to make a Thanksgiving explosion in my home.


I thought that these leaf ball thing-a-ma-jobs
would really class up the place.
They are understated
and I need a little sophistication in my life.

Also, they were on sale for $2.00 at Hobby Lobby
and my mom was willing to buy them for me.

Who could resist this scamp of a Pilgrim mouse?
I love him and his shiny belt buckle.
His little pink ears make me want to squeal.
Oh and that teeny tiny hat perched atop his head,
could he be any more adorable?
I think not.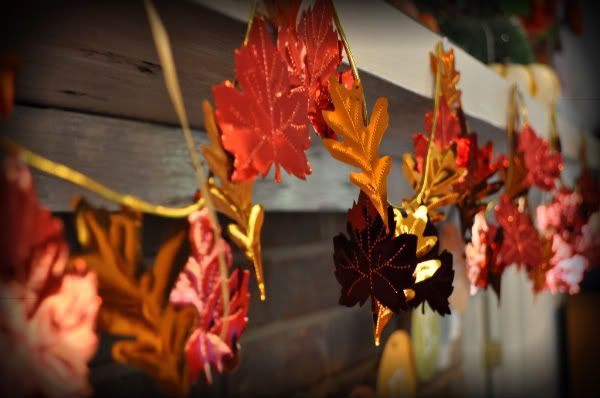 I had to put something shiny up there,
cause I'm fancy like that.

I never knew that a banner made of foil leaves
could fill my domestic heart with joy.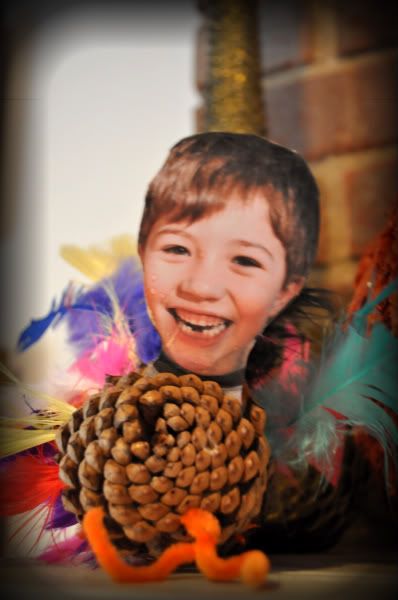 Perhaps my very favorite item
on my Thanksgiving explosion mantel
is the awesome turkey that Griffin made for me last year.
I will treasure that adorable turkey for the rest of my life.