Griffin's 7th Birthday Party!


We had a little gathering
at the local skating rink
to celebrate
my big boy's
approaching b-day.


The DJ played Golden Oldies

and as Crocodile Rock

thumped and the disco lights spun,

the kids had a blast!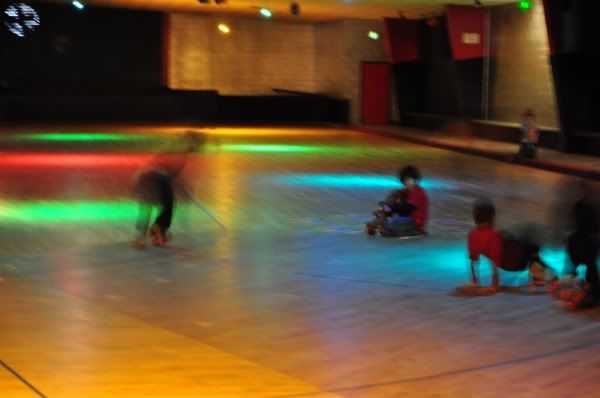 Watching children roller skate
can be so entertaining.
They drop like flies
onto the hard wood floor
and then get right back up
only to fall once again.

We had homemade Ben 10 cupcakes

that were a huge hit with the kiddos.
It was so fun to whip up treats
for the celebration.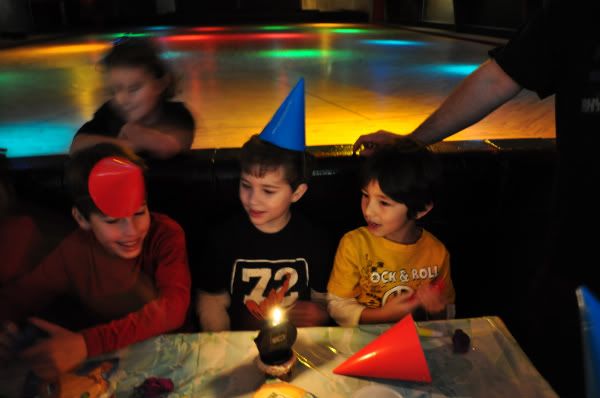 Every year, as Griffin's face shines
in the glow of his birthday candles
and the sound of loved ones singing
Happy Birthday in his honor fills the air,
I get a little teary.

I can remember holding him in my arms
moments after he was born
and feeling so blessed.
I rocked him back and forth
and sang Happy Birthday to him,
his little face inspecting me as I sang.

I think of that sweet moment
and see how big he is now.
He'll always be that little baby to me though.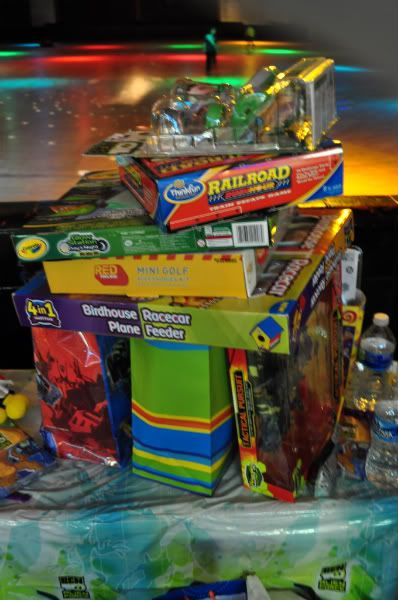 Oh, check out the mountain of gifts!


I think that Birthday Parties
are one of the funnest parts of being a mama.
I love to make it an awesome time.

It was so much fun to

watch him enjoy his big day!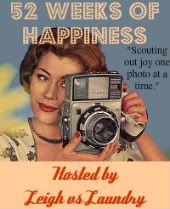 Want to join me in my quest
to scout out happiness for a whole year?
Simply post a photo of something that
makes you wildly happy and tell us all about it.
Then, steal my button and include it in your post.
Don't forget to link up to Mr. Linky.


Click
here
to read all about it

and enter to win!