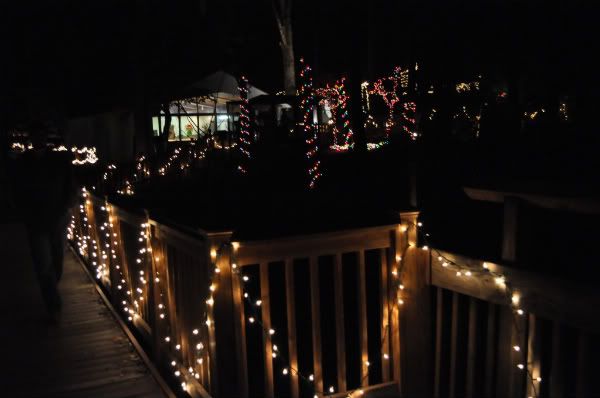 When I caught wind that our little itty bitty local zoo
was having a Christmas Light extravaganza,
I got so excited and promptly told the children we would go.

It just seemed so thrilling
to see animals at night
in the glow of flashing colored lights.

It looked so amazingly dreamy as we walked in
and saw all the festive decorations.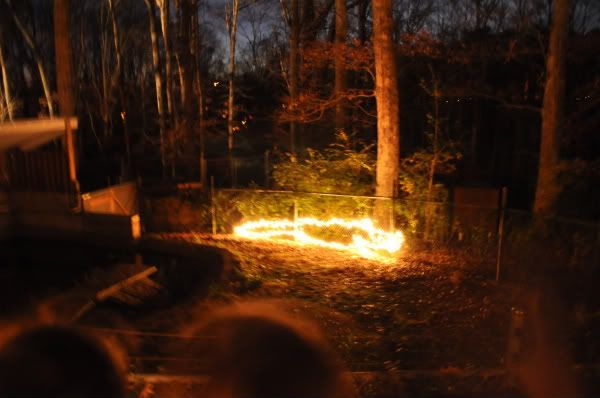 Our first stop was at the alligator habitat.
It took me a moment to notice the
alligator made of lights up on the fence.

We giggled at how silly that was
while we looked for the real creatures.

They were nowhere to be found.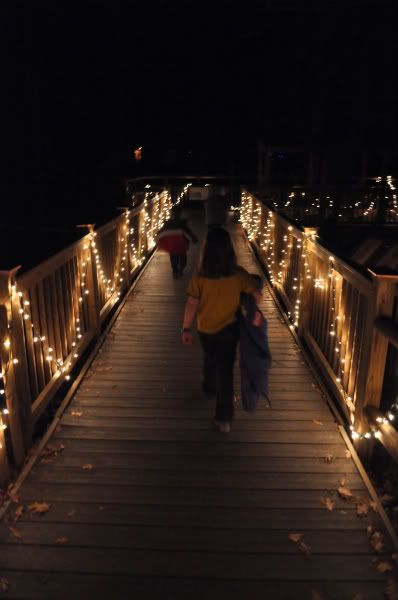 So, we scampered over to the bear habitat
with all the excitement and wonderment
that could fill up our bodies.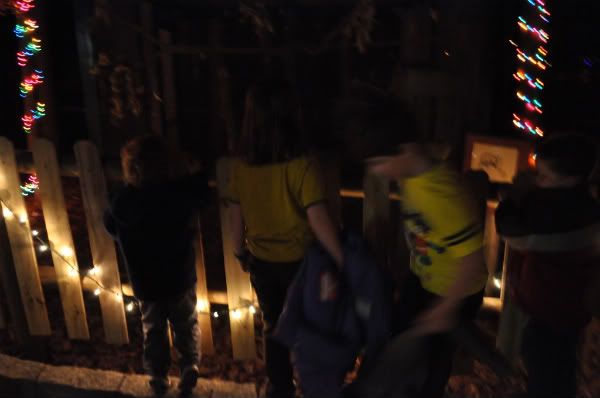 There was nothin'.
It was pitch black.
Then it sunk in that we
weren't going to see any animals
frolicking in the glow of Christmas lights.

They did have one creature who
was still awake for the occasion
and it was a one eyed tree owl.

I've never seen kids get so excited
to see a bird with one eye.

The poor little guy was the main attraction that night.