We fetched our Christmas tree over the weekend.
We had high hopes for making
wonderful Christmas memories as we
hopped in the car and drove to our favorite nursery
to grab our tree.

The boys fought over a toy
the entire drive.

I wasn't going to be
stopped from having a great time though.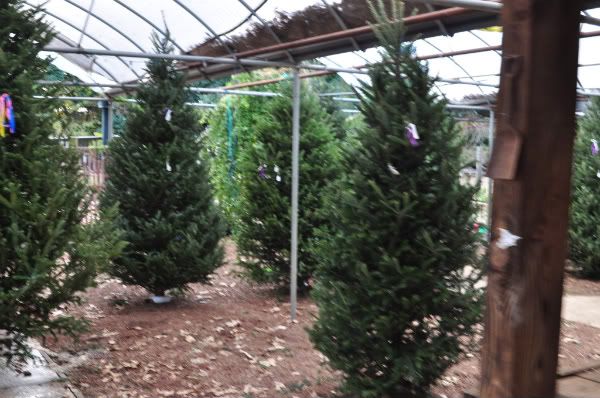 When we arrived to look at the trees,
excitement filled the air
and then quickly shattered into pieces on the ground
when we discovered that the only trees
that were left were 100 feet tall.

Koen managed to throw a HUGE
temper tantrum before we left
because he wanted to hold a shovel.

The boys fought again in the car
as we drove to another lot
in search of our tree.

Upon arrival at the other tree lot,
(which was located off a busy road)
Koen refused to hold hands
and had to be held by Roger.

He cried to get down
then Griffin begged to get on daddy's shoulders.
Then Koen suddenly wanted to be held.

So there were tears and fistycuffs.
All of this happened before we even
had looked at the stupid trees.

We quickly picked our tree
and then discovered that they only accepted cash.

Off to the ATM we went
while the boys fought in the car again.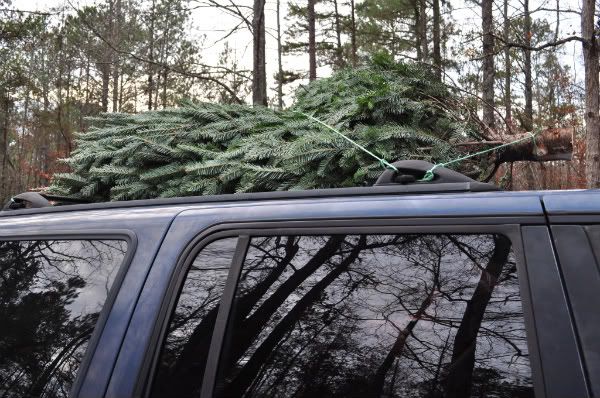 As punishment for making our lives miserable,
the boys were banished to the car
as the poor lot worker
shoved the tree on top
and the children fussed to get out and watch.
Then they fought as we drove home
with the tree strapped to our roof
look a hunted animal waiting for slaughter.
When we got home and put the tree in the house
and strung it with twinkling lights,
the stupid lights didn't work.
We gave up.
It was terrible.