I'm inviting romance into my life

one Friday Night Date at a time
and documenting each one here on my little ol' blog.

I want to remember every detail
of these splendid home spun dates.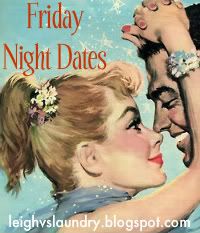 Date #28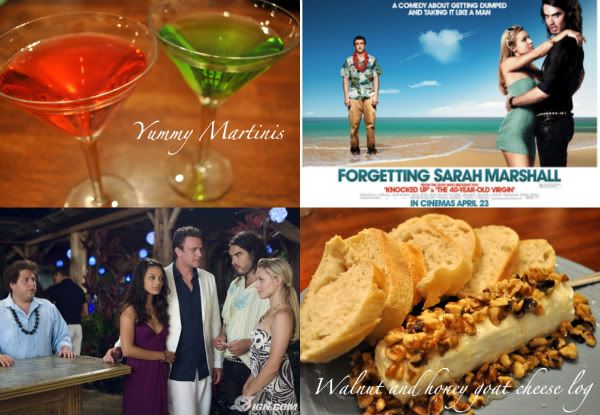 We skipped our date nights in December.
I pinched a nerve in my back
and was feeling anything but romantic.
I'm on the mend though,
so our date night is back!
Sometimes I love to watch a
good raunchy comedy.
Roger loves that about me
so it was a fun first date night!
We sipped Martinis and laughed.
Here are the recipes...
Modern Martinis
My aunt gave us a super awesome
gift for Christmas that was
pre-measured Martini Mixers.
They were SO yummy.
Here's where you can get some
themoderncocktail.com
If you're reading this Aunt Suzy,
thank you for the yummy gift!
Walnut-Honey Goat Cheese Log
1 0z log goat cheese
1/3 cup chopped walnuts
3 tablespoons honey
crackers
On a serving platter, place goat cheese log in small bowl.
Spoon walnuts over goat cheese log
and drizzle with honey just before serving.
Serve with crackers.
Did you find romance over the weekend?