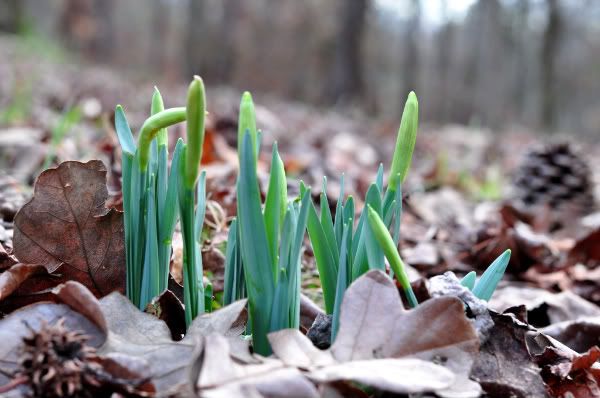 The annual popping up of
Daffodil bulbs in my yard
.
It happens every single year at this time.

Just after the last of the Christmas decorations

are put in storage until next year.


When I feel a bit gloomy

because the holidays are over,

I step out onto my porch and low and behold,

there they are once again...
Clumps of Dafoldil stalks
sprout up
through old fallen leaves
and I know that spring
is just around the corner.


They looks so sweet and hopeful,
like dear old friends
who are about to arrive
for a visit.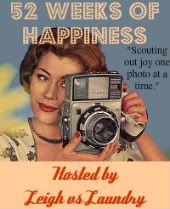 Want to join me in my quest
to scout out happiness for a whole year?
Simply post a photo of something that
makes you wildly happy and tell us all about it.
Then, steal my button and include it in your post.
Don't forget to link up to Mr. Linky.