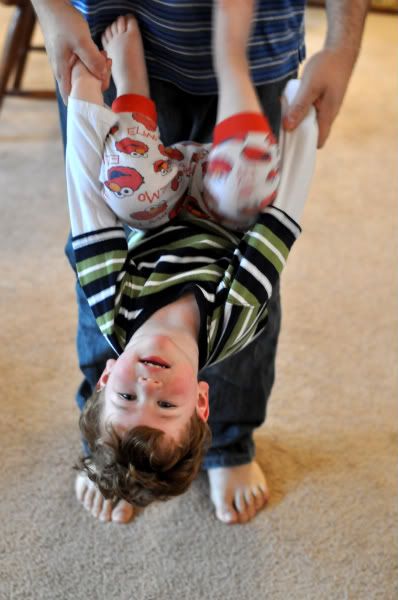 I love watching the boys
climb all over Roger.


They climb up his legs as if he were a tall ladder
that reached all the way up to the sky.
They do death defying tricks and poses as if
they were performing
in the circus together.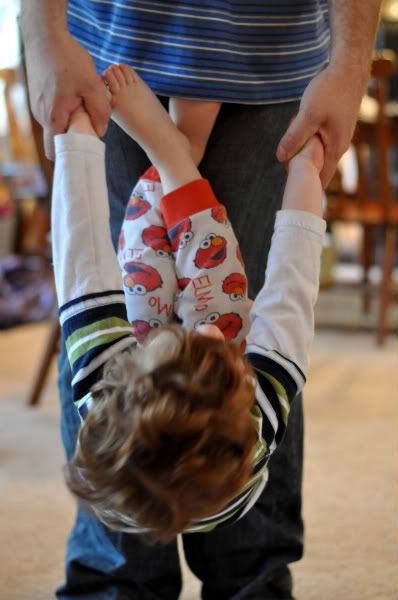 They do daredevil
flips
or just happily hang upside down.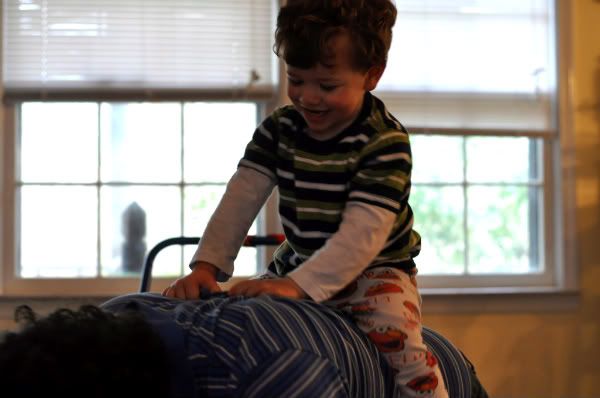 He is easily transformed into a horse
that they can ride all over the room.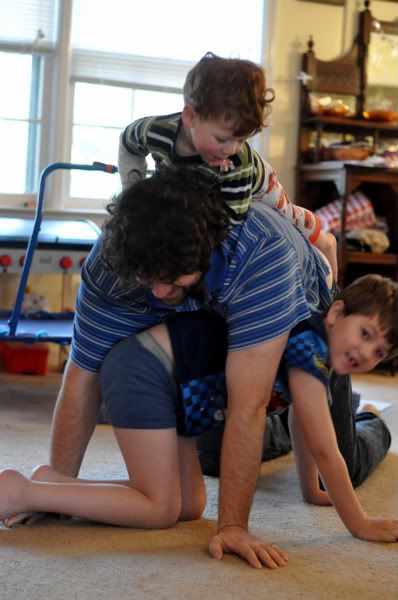 Inevitably, the other joins in
and they all end up
in a huge pile
of laughing boys on the floor.
It makes me so happy
to watch my husband enjoy being daddy
and to see how
much the children adore playing with him.

A house filled with laughter
is a beautiful thing.