There is the cutest little joint
just up the road from me
called
Sisters Creole
.
Driving by the adorable building makes me smile
but stopping in to grab a bite to eat
makes me smile even bigger.

The sign out front just begs
you to head on in and sit a spell.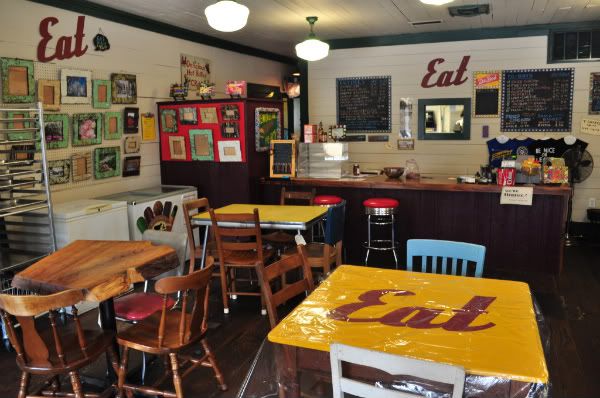 I was lucky enough to beat the lunch crowd yesterday,
so I had the place to myself.
It was just me and Otis Redding songs
playing over the speakers.

The vibe is so reminiscent of a time long gone.
It's such a soulful place to eat.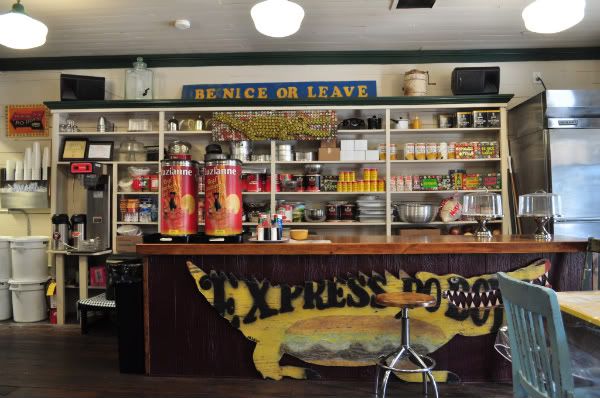 The sisters who own the place
are from New Orleans and paid
careful attention to all the details
to make it an authentic experience.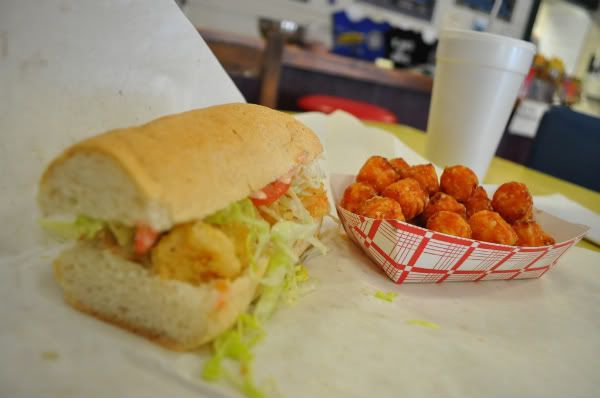 You can feel the love they put into their food.
You can taste all the spice of Louisiana
that they carried with them to Georgia.

I can tell you one thing,
their Sweet Potato Tater Tots are divine
and their Fried Shrimp Po Boy is so yummy.

If you saunter in there,
Ann, Carla, or Lenore
will greet you from behind the counter
with a huge smile.

Be sure to tell them that Leigh says hi!