I'm inviting romance into my life
one Friday Night Date at a time
and documenting each one here on my little ol' blog.

I want to remember every detail
of these splendid home spun dates.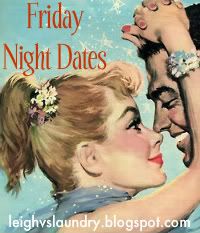 Date #
29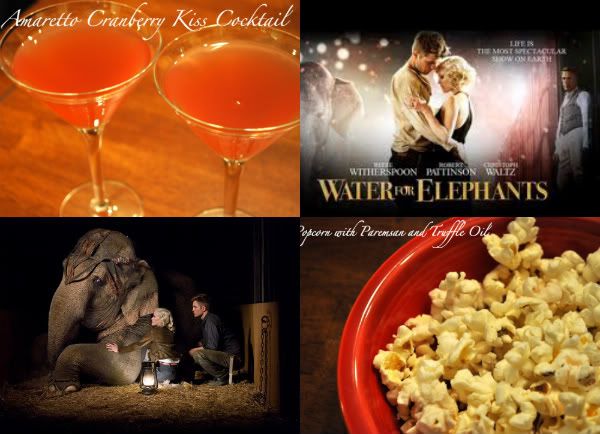 We had a great date last weekend
so I just had to include it on the ol' bliggidy blog.
First of all, a true test
of knowing if a man loves you
is to make him a pink cocktail and see if he drinks it.
My man has no problem slurping down
a pink cocktail in a fancy martini glass
because he is secure in his manhood
and he loves me.
The movie was intense and romantic.
Although, I found myself feeling like
Robert Pattison was cheating on Bella with Reese.
It was still a beautiful film.
Here are the recipes...
Truffle Oil and Parmesan Popcorn
2 tbsp. melted butter
1 1/2 tsp. truffle oil
grated parmesan cheese
your favorite popcorn kernels
Instructions
Pop the popcorn as you normally do. While it is popping, coat the bowl with truffle oil. Then pour the popcorn into the bowl (the warm kernels will start to soak up the truffle oil). Start mixing in the melted butter and graded parmesan cheese mixing thoroughly as you go along. Try it first and then salt to taste.
Ameretto-Cranberry Kiss Cocktail
* 2 cups cranberry juice cocktail
* 1 cup vodka
* 1/2 cup amaretto
* 3 tablespoons fresh orange juice
* Ice cubes
Mix cranberry juice, vodka, amaretto, and orange juice in pitcher. Cover and chill until ready to serve. DO AHEAD: Can be prepared 1 day ahead. Keep refrigerated.
To make 2 drinks, fill cocktail shaker with ice cubes. Pour in scant 1 cup vodka mixture. Cover and shake vigorously. Strain into 2 Martini glasses. Garnish each with clementine segment. Repeat 3 times with ice cubes and remaining vodka mixture.