Griffin and I decided to make Cake Pops
for his Valentine's Day gift
for his friends at school this year.

It seemed like such a great
project to do together in the kitchen.
We started off having fun
as we mixed the red velvet cake
and licked the bowl of batter as we went along.


About 5 minutes into the fourth step,
things went awry in the kitchen
for me and the little guy.

After much complaining that he was bored
and a crushed red velvet ball or two,
he abandoned his post
and escaped to the living room
to watch Spiderman on TV.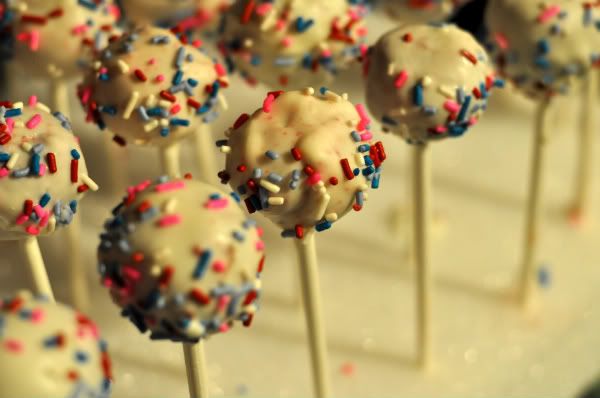 It was just me alone in the kitchen with melted white chocolate
that hardened way to quickly but then
somehow managed to ooze and drip once on the stick.
as the cake pops sat on their posts.

I got mad at the sprinkles twice
for getting all over the place
and then my back started hurting from all the dipping.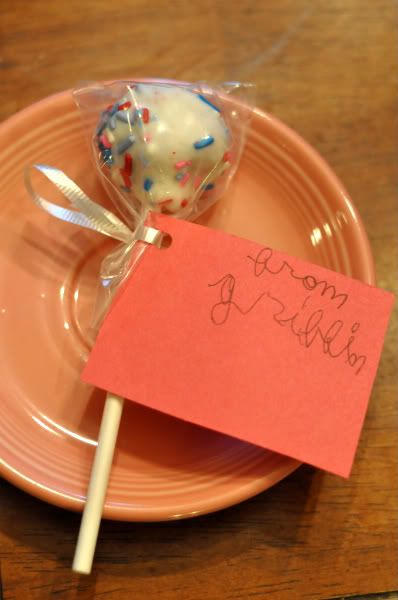 For all my complaining, they looked and tasted awesome
but what was supposed to be a fun project
that Griffin and I could do together
ended up being a project
that made mommy stay up way too late to complete.

All of the dipping, sprinkling, packaging, and bow tying was worth it though,
his friends loved them and Griffin told me that he proudly
announced to the class that he and mommy made the cake pops together.

I suppose that I'll let him take the credit.