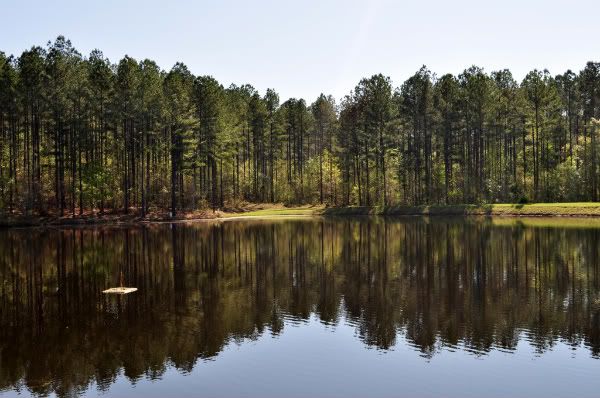 The other day, I went fishing at this pond with my dad.
It was a beautiful sunny day and the water
looked so welcoming and calm.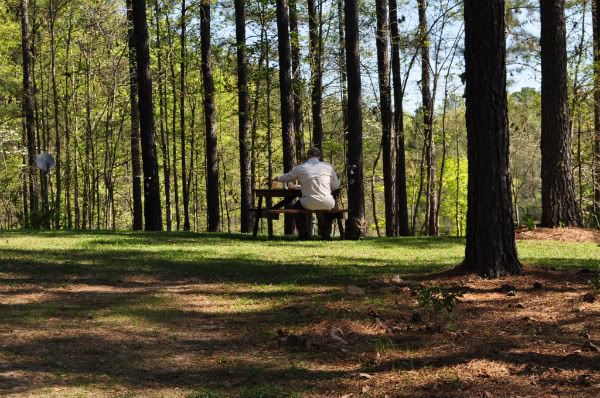 My dad was a great host as this was

my first time to fish this spot with him.
He worked hard to make sure
that I was comfortable and happy.
He even set up a yummy picnic for us.
We hopped in the boat
and he taught me how to Fly Fish.
He was so patient with me
as I clumsily attempted to cast.
There is something so tender
about being taught a new skill
by a parent when you are an adult.
Mutual respect,
kindness,
and love
lingers.
In fact, I love my Dad so much
that I let him dress me in a bright orange fishing shirt.
He perched his favorite hat on top of my head
and I didn't even complain.
I actually lipped a fish.
If you know me at all,
you know that I never do these three things.


Yet, when I was in the pond, in my dad's sacred place,
it all felt so natural and right.
I love going to that place with him.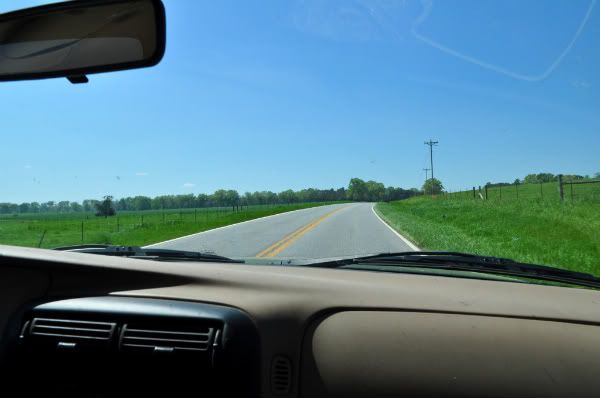 Later, we drove home on a wide country road.
The windows were rolled down
and we listened to Johnny Cash on the radio
as the wind tossed the music around us.

I felt so happy and free.
It's the kind of memory that takes root
and lives within you forever.
I feel so blessed to spend time with my Pops.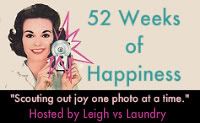 Want to join me in my quest
to scout out happiness for a whole year?
Simply post a photo of something that
makes you wildly happy and tell us all about it.
Then, steal my button and include it in your post.
Don't forget to link up to Mr. Linky.