I'm inviting romance into my life

one Friday Night Date at a time
and documenting each one here on my little ol' blog.

I want to remember every detail
of these splendid home spun dates.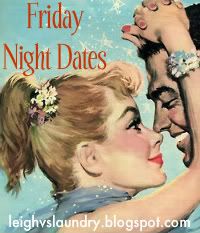 Date #34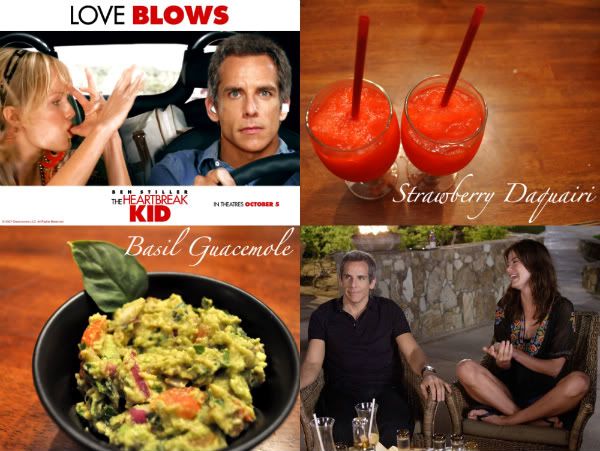 This was a fun date night.
The
Strawberry
Daiquiri was so sweet
and so were the laughs that we had together.
Sometimes I think that a good laugh session
can be sexy and romantic.
There is something to be said for
a shared sense of humour.
Basil Guacamole
Ingredients:
2 avocados, peeled and seeded
1 small tomato (I prefer Brandywine), diced
1 tiny red onion, diced (I used the baby-sized onions from my garden—about the size of a tea bag)
Juice from one lime (don't skimp here—this stuff makes a delightful tang that enhances the whole dish)
1 teaspoon freshly ground black pepper
2 teaspoons hot sauce
2 Tablespoons basil, julienned (chopped finely)

Mash the avocado with a fork. Add the remaining ingredients and stir together. Serve with organic blue corn tortilla chips. Or, eat by the spoonfuls.

Ingredients
6 cups ice
1/2 cup white sugar
4 ounces frozen strawberries
1/8 cup lime juice
1/2 cup

lemon

juice

3/4 cup rum
1/4 cup lemon-lime flavored carbonated beverage
Directions
In a blender, combine ice, sugar and strawberries. Pour in lime juice, lemon juice, rum and lemon-lime soda. Blend until smooth. Pour into glasses and serve.
Any romance for you over the weekend?