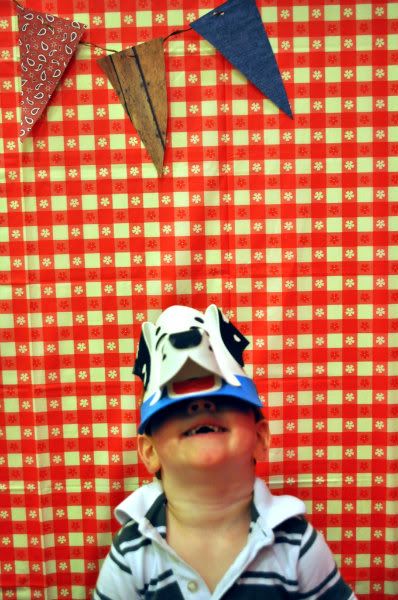 Koen had a party to celebrate his 3rd birthday over the weekend.

We had a barnyard celebration

and all kinds of farm animals came to the party.
I set up a little DIY photobooth
for the animals to pose in.
There was a sweet little kitty,

an Amish farmer and his trusty dog,

a mischievous raccoon,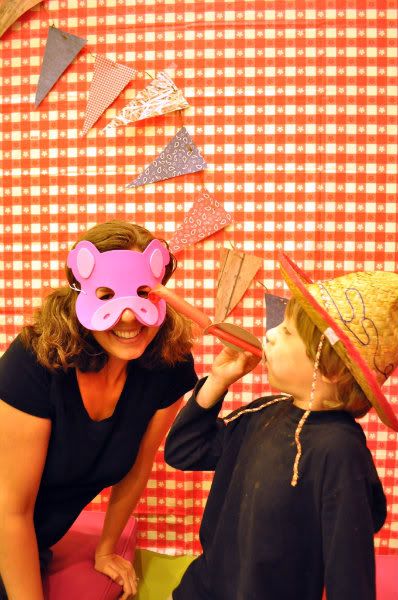 an ornery farmer with his happy pig,
a cute little animal family,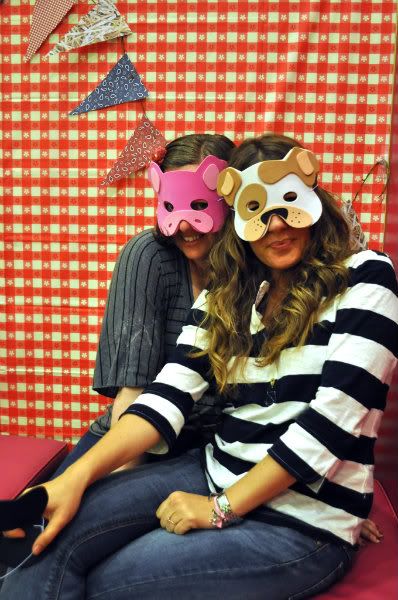 a very glamorous pig,
with a spunky puppy,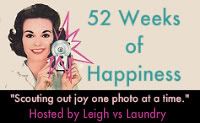 Want to join me in my quest
to scout out happiness for a whole year?
Simply post a photo of something that
makes you wildly happy and tell us all about it.
Then, steal my button and include it in your post.
Don't forget to link up to Mr. Linky.