I'm realising that my days around here seem to run together.

Ordinary moments unfold around me daily
and I need to stop and relish in them.
One day, my boys will be out living life
and I will miss these everyday experiences.

So, I am taking the time to document
the simple moments that pass between us.
I'm calling this little collection of memories...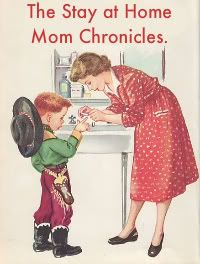 As a stay at home mom,
Koen's naps have been integral to my sanity.
That little break in the day
has granted me just enough time
to tend to myself.

Well, as he approached his third birthday,
he decided that he was done taking naps.
At first I panicked at the thought
of losing my precious free time during the afternoon.

Honestly though, now that we've adjusted,
I am actually enjoying the extra time we
now have to spend together during the day.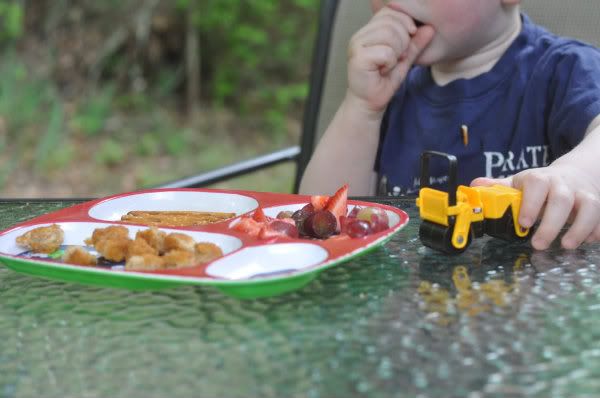 We can enjoy a picnic on the back deck
without having to rush to get him into bed.

We have grand conversations like the one that we had yesterday...

K: Mama, what will I say before I go to school?
Me : You will say bye bye mama, see you later.
K: No, I'll say boinga!

See, we never would have had that very crucial conversation
had he been sleeping peacefully in his crib.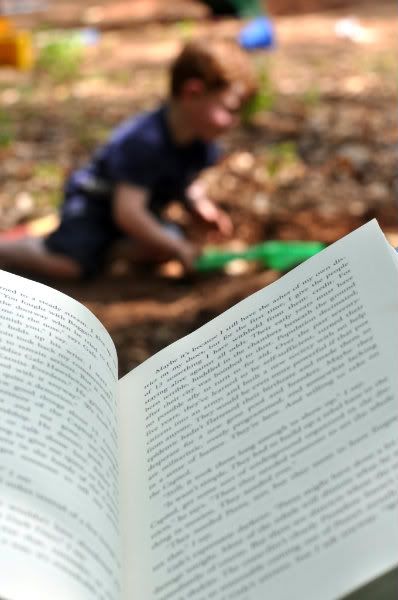 He can "work" in the garden while I
sit in the shade and read a book.
We bask in the afternoon sun
when we normally would have been indoors.

He is so independent that
I still have time to put my feet up and
take a breather.

I also get to enjoy watching him
play and explore in the yard
while I dodge the dirt that he tosses
over his shoulder while he digs.

He makes life more exciting.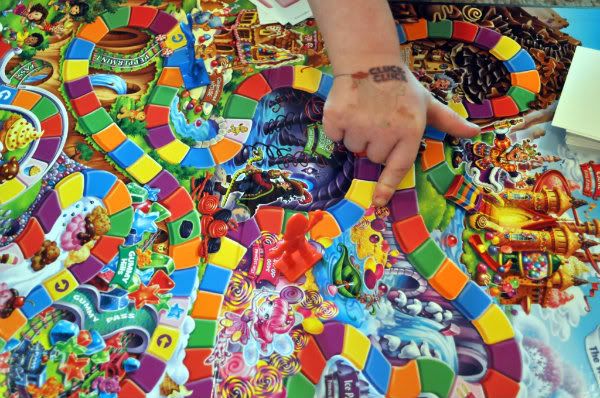 We have more time to play games together
before we leave to pick Griffin up from school.
He is learning his colors
and he may not have learned about
the color yellow yesterday if he had been asleep.
Plus, it's pretty entertaining
to watch him try to convince me
that every single turn should be his
and that he should move my Gingerbread Man too.
I know that this time together is temporary
as he will start school in the fall
and I will get mornings all to myself.
So even though it may make my day
seem a bit longer and I am more exhausted
from keeping up with him all day,
I am actually really happy
to spend my afternoons with Koen.