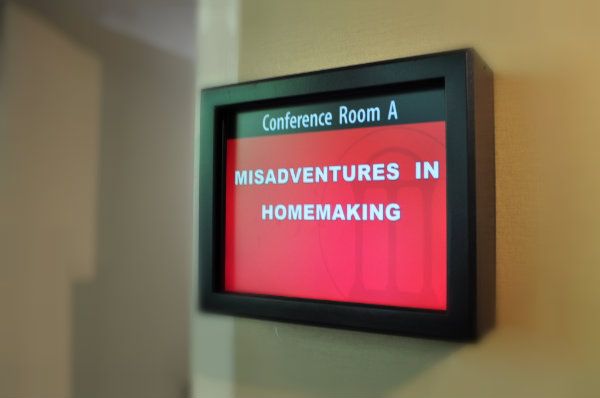 Last weekend I had the honor of speaking at the
the La Leche League of Georgia Breastfeeding Parenting Conference.
It was awesome for a hundred reasons.
I felt like I was seeing my name in bright lights.
Even if it was a local conference,
I felt pretty special that I was a part of it.
After years of bearing my soul on this blog,
it felt fantastic to be recognized.
As I gathered my materials
and prepared for my session,
it became clear to me
that I might actually have something of value to say.
It was so much fun to open
the Conference booklet and see the description of my talk.
This little ol' stay at home mom
managed to write her way into something pretty amazing.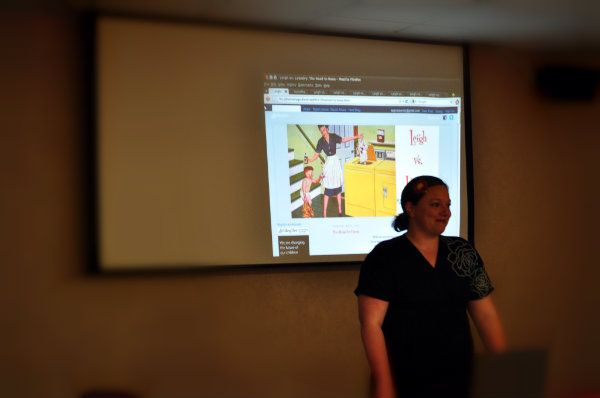 I pushed myself to stand in front of complete strangers
and talk for an hour and fifteen minutes.
It was thrilling and terrifying.
The ladies in the room and I really connected.
They laughed and some ladies
even got a little misty when I shared my perspective on motherhood.
A few ladies told me that I had inspired them
to see motherhood in a new way.
It was such a gift because they may not have realized
how inspired I was by them.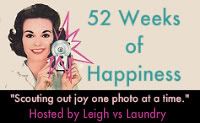 Want to join me in my quest
to scout out happiness for a whole year?
Simply post a photo of something that
makes you wildly happy and tell us all about it.
Then, steal my button and include it in your post.
Don't forget to link up to Mr. Linky.