We've been taking Saturday morning hikes
at the Botanical Gardens near our home.
We wipe the sleep from our eyes,
put on our shoes,
eat breakfast in the car,
and take a walk in the early morning light.
We recently decided to go on a different path
than we normally do and discovered
a spot where we can play on a bank by the river.
We are usually the only people there
and we have the place all to ourselves.
We've even settled into a nice routine.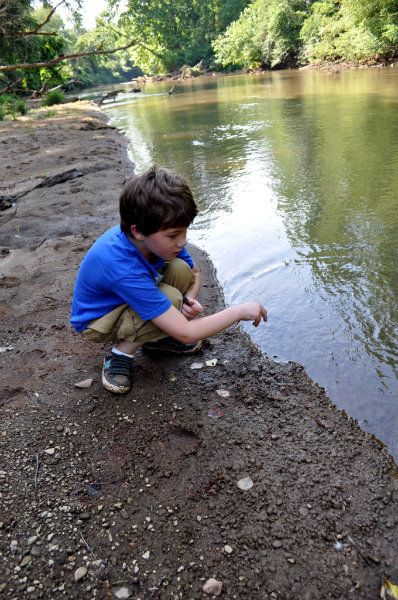 Griffin just learned
how to skip rocks.
It's like a right of passage as
he crouches down low and tosses flat pebbles
into the river.
He's gotten really good at it
and can skip a rock 4 times in a row
on top of the water.
A triumphant cheer resounds
as we celebrate his new talent.
We have fun scouting the ground
for perfect skipping rocks.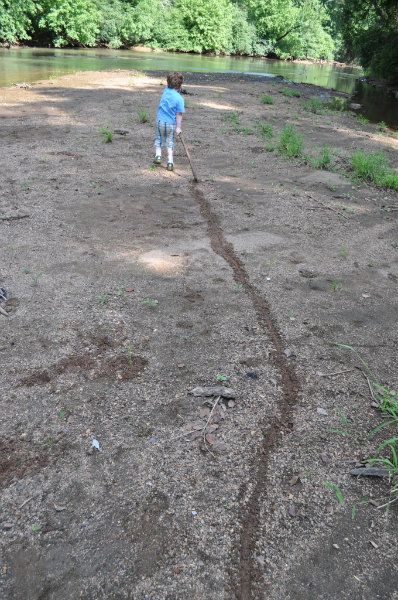 Koen spends his time making "ancient" marks in the sand.
It's the perfect place for a boy to be a boy.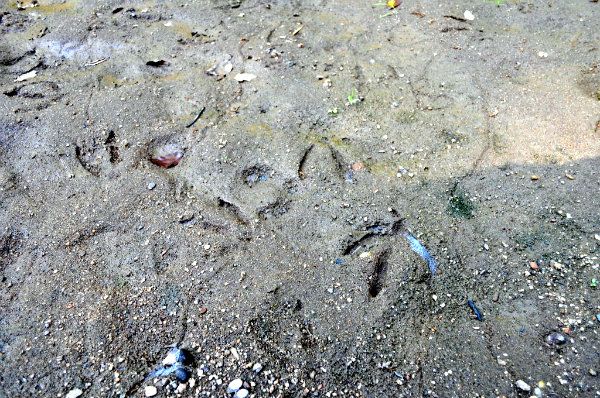 We discover tracks and act like wild
turkeys stomping all around.
Our loud "gobbles" echo into the woods.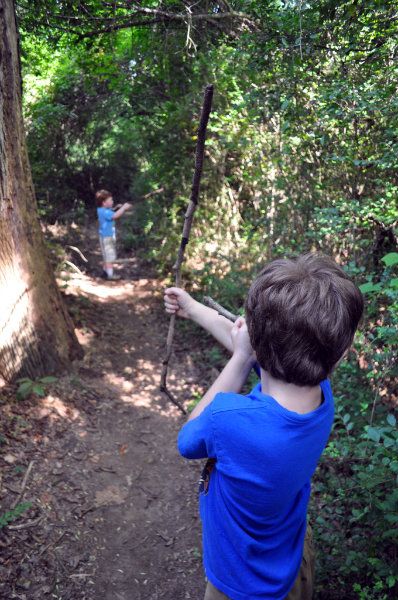 The boys search for primitive weapons
and hunt for magical creatures for the rest of the hike.
Which makes me feel very safe because
there was talk of a cyclops sighting
that very morning.
I just love watching their imaginations
run wild in the woods.
It's the very best way to start our weekend!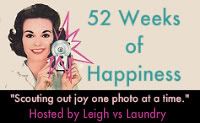 Want to join me in my quest
to scout out happiness for a whole year?
Simply post a photo of something that
makes you wildly happy and tell us all about it.
Then, steal my button and include it in your post.
Don't forget to link up to Mr. Linky.