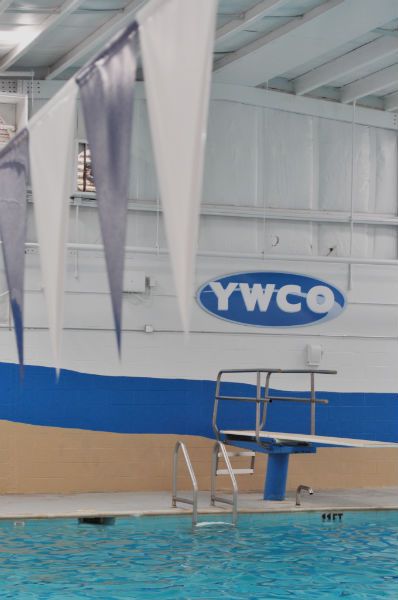 My mom and I joined the YWCO near our house
and we've been spending some time
swimming laps and doing water aerobics together.

It's time for this Mama to get back into shape
and I think that swimming is a super fun way
to get my body moving.

The place is swarming with old folks
but I like it.

It makes me feel like a spring chicken.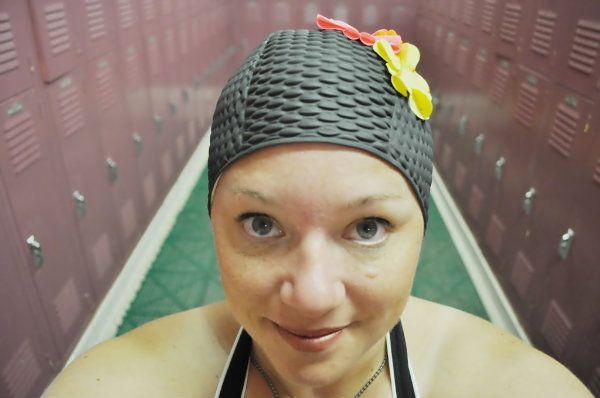 Of course, I had to get a retro swim cap
because we all know that working out
is so much more awesome when you look fancy!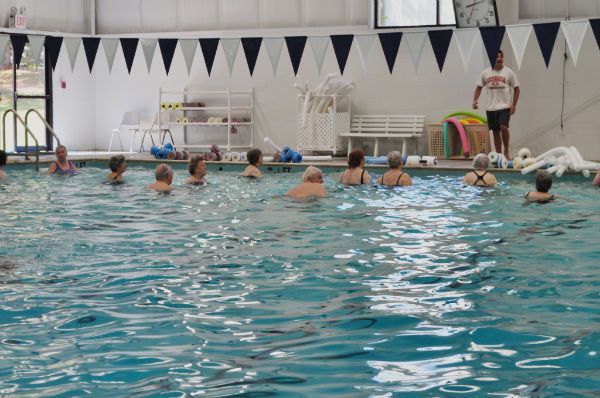 A water aerobics class meets
at the same time that we go to swim.
I tried it once and it was actually
really scary because I was
surrounded by 80 year old ladies
during their social hour.
Most of them gave me the stink eye
because I'm young and maybe
they were jealous of my snazzy swim cap.
I love being around old people though
and hope that when I'm 80 years old
that I'm full of spice,
gabbing away with my girlfriends,
and giving middle-aged moms dirty looks!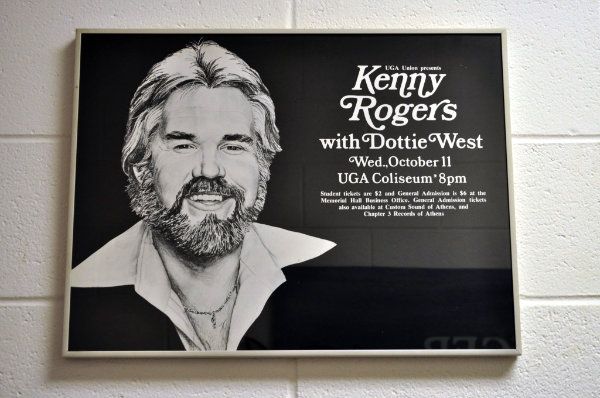 Perhaps the thing that makes me the happiest
is this old Kenny Rogers poster
that hangs in the hallway
outside the ladies locker room.
I like to imagine that he's serenading
me as I walk down the hall to go work out.
Sometimes he sings "The Gambler".
It makes me smile!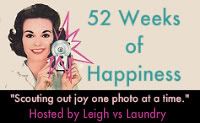 Want to join me in my quest
to scout out happiness for a whole year?
Simply post a photo of something that
makes you wildly happy and tell us all about it.
Then, steal my button and include it in your post.
Don't forget to link up to Mr. Linky.