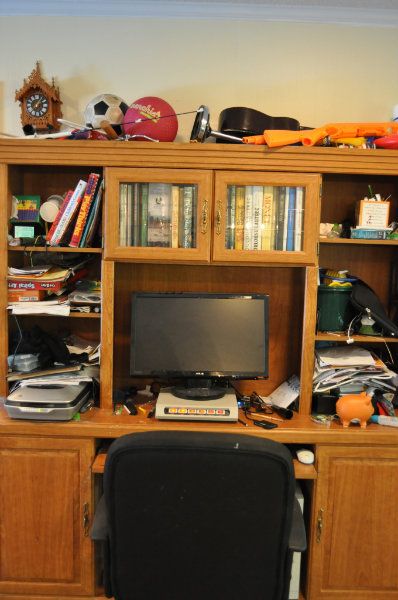 Under normal circumstances,
I would never ever invite the world
to look upon my messy work area.
(my mama raised me right!)
But, I just had to share the absolute chaos
that took over my desk over the summer
while I was busy keeping my boys out of trouble.
Please observe the stack of unchecked mail,
art projects, and craft books.
I'm sure that you noticed
the huge pile of crap on top
of the tippy top of my big ol' office desk.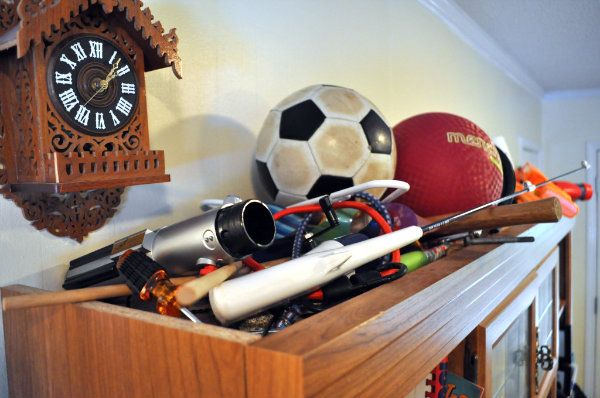 That is a special place of honor
for confiscated weapons,
trouble makers,
or any other potential random naughty producing object.

If the boys were smacking each other with something,
I would just march over,
snatch it, and put it in jail
for the rest of the summer.

Sometimes it was a pre-emptive snatch.
The pile just grew and grew and grew
into this crazy group of ne'er-do-well toys.

So, today will be a big day at my house.
While the boys are at school
I plan to set all the summer trouble makers free.

And I'll get my beloved desk back!
I just love toy jail parole day.