It was my birthday last week!
I had such an amazing day that started
with a big huge bouquet of flowers
that my smart and lovely husband gave me.
It was the perfect gift for a flower bandit like me.
Then later, we had a home cooked meal
over at my parents' house
complete with a gluten free soy free cake.
My favorite, a white layer cake with chocolate frosting.
That family of mine sure does know how to make a girl feel special.
The celebration continued into the weekend
when we left the boys with my parents and
headed into Atlanta to have dinner
with my bestest friend, Erin.
It was such a treat to have dinner
with my two most favorite people in the world.
The three of us sipped libations,
ate scrumptious food,
and laughed and laughed together.
Then, Roger and I headed over to see the Regina Spektor concert.
The audience was filled with very small girls
that smelled like coconut and bopped up and down
while texting their friends during the entire show.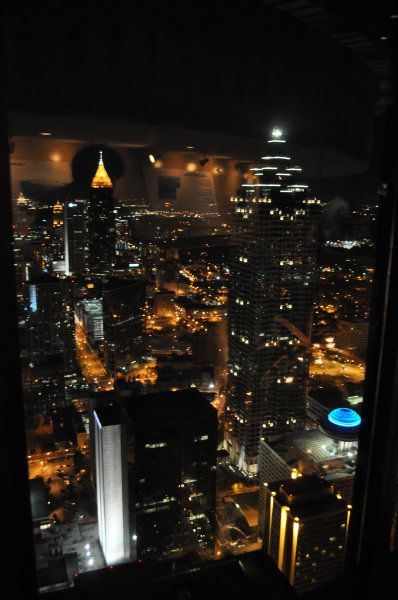 So, we left early and jetted over
to the Sun Dial Bar at the Westin Hotel
to drink in the amazing view and cocktails.
The best part was that we stayed in a hotel room.
We sipped champagne, snuggled and watched cable tv
(which we don't have at home)
until the wee hours of the morning.