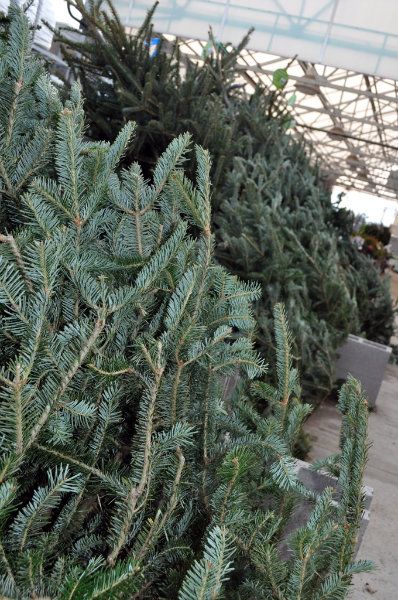 We packed up the kids and headed out
to buy our Christmas tree over the weekend
After last year's
debacle
when the boys decided to
turn into hooligans while we selected our tree,
Roger and I lowered our standards significantly this year.
If no one screamed or got injured
then we were going to consider our trip a success.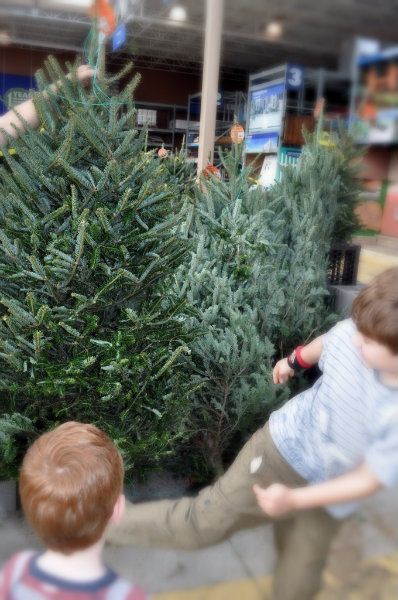 For the most part it was a much better experience.
Other then the fact that Griffin
took it upon himself to karate chop
every tree that we encountered.
After a stern talking to and a pout or two,
we were out the door with our tree unscathed as a family.
Okay, maybe Koen threw a tiny fit
because he wanted a 12 foot tree
but it was a quick one that ended swiftly.
So far, so good.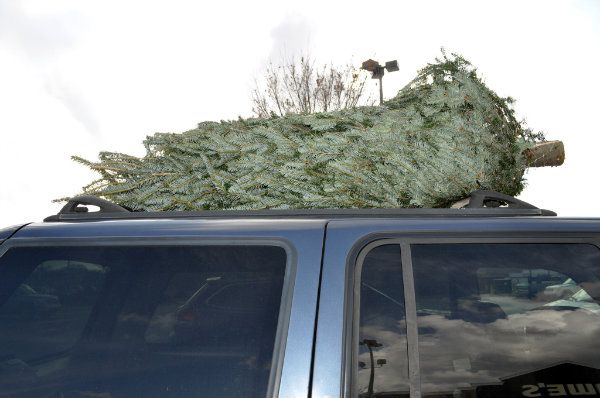 I have to say that one of my favorite parts
is always driving home with the tree on top of the car.
As a child, we always had a fake tree
because my mom had an allergy to pine.
Now, I had a very fulfilling and happy childhood
but I must admit that I always saw all
the cars driving around with Christmas trees on top
and felt a bit left out from the holiday cheer.
I love that feeling of completion
as we drive home with our tree on display above us.
It's the little things, people.
I also love unpacking all of our glittery ornaments.
It's like inviting old friends to come for a visit.
We marvel and celebrate each one
as we pull it out of the box.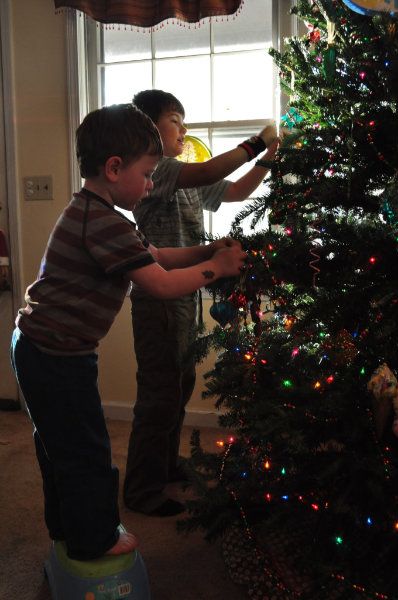 I really try to make decorating the tree
a magical experience for the kids.
We play Christmas music and get in the spirit.
The boys always seem to get a little bit too excited.
They wrestled and clamored to and from the tree
like crazy little monkeys that just escaped the zoo.

That capture was a rare calm moment for them.
A second after I took this photo,
Griffin knocked Koen off his step stool,
then Koen kicked him in the shin,
then they both hopped up and raced to the boxes
and fought over an ornament.
It was awesome, let me tell you.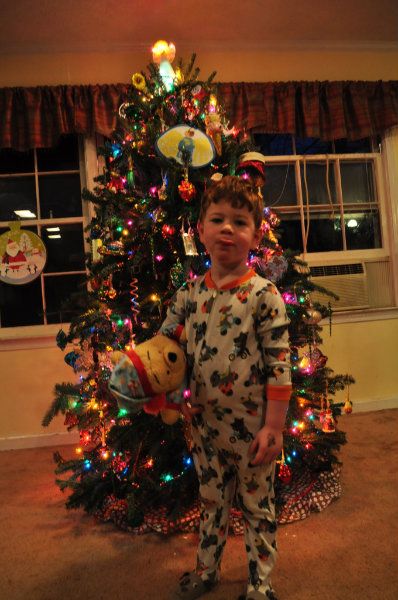 In the end, we survived it all and the tree looked beautiful.
Honestly, I treasure ever single wild and crazy moment with these boys.
It may not be all sugarplums and lollipops around here
but I've learned to enjoy the wild rumpus of our Christmas decorating.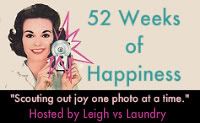 Want to join me in my quest
to scout out happiness for a whole year?
Simply post a photo of something that
makes you wildly happy and tell us all about it.
Then, steal my button and include it in your post.
Don't forget to link up to Mr. Linky.