I should preface this post by telling you
that I made the executive decision
to leave my fancy camera at home for our trip
cause I didn't want to have to camera sit the whole time.
Instead I took our moody and ancient point and shoot
that has an attitude problem and just decides to stop
working from time to time so the pics I took
are not amazing and it makes me sad.
I digress...moving on.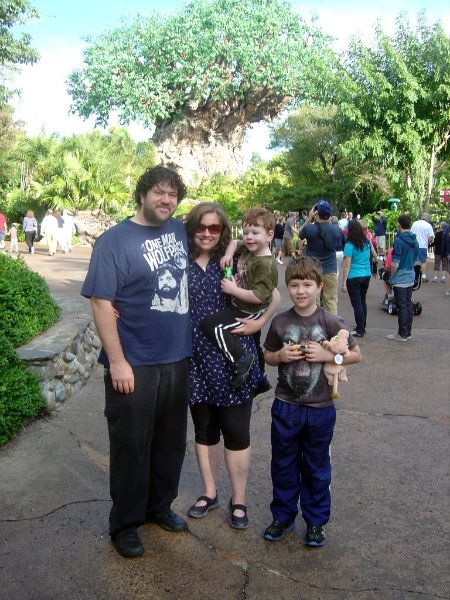 On our second day at the Disney parks
we went to Animal Kingdom.
It was an AWESOME day.
My mom has friends in high places at Disney
so we were given VIP treatment throughout the day.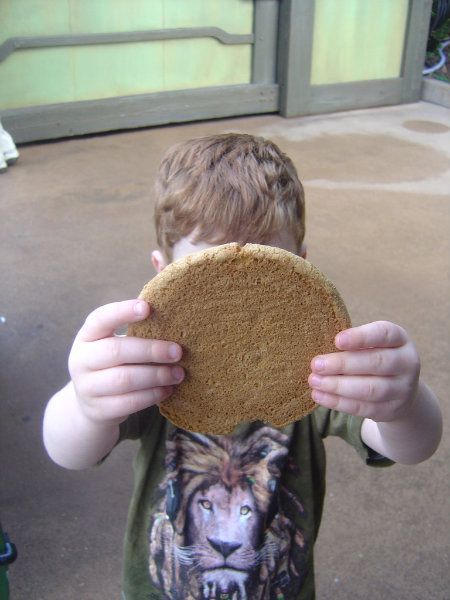 I'd say that Koen's day started off the
best of all us when he ate a cookie
that was bigger than his face.
I kid you not.
Why not have a cookie at 9:00 am?
That's what vacation is for.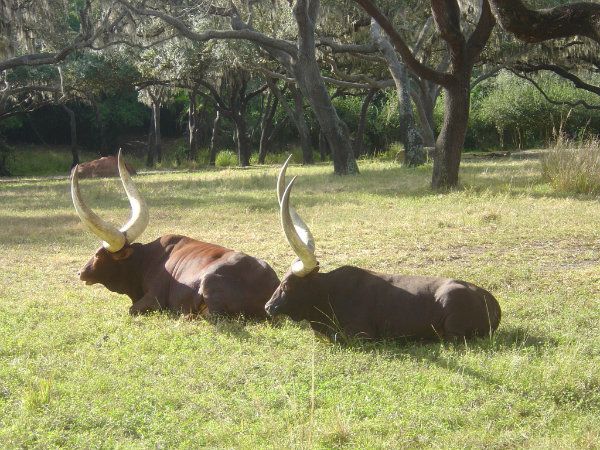 Next up, we went on the safari ride.
Being so close to the animals was really cool.
For half a second I felt like I was in my favorite film Out of Africa
and at any moment I would look beside me to
see Robert Redford but alas...he never popped up.
We gave the kids disposable cameras and
they had so much fun snapping away at the animals.
They mostly took pics of their fingers and the sky
but some of the shots were actually really great.
Maybe I'll share some of those photos soon.
Okay, so then they rolled out the red carpet
and we got to do some super special stuff.
My mom's friend arranged for the children to train a skunk.
It was the cutest stinkiest little guy
but the kids loved being so close to a real animal.
It was super duper exciting.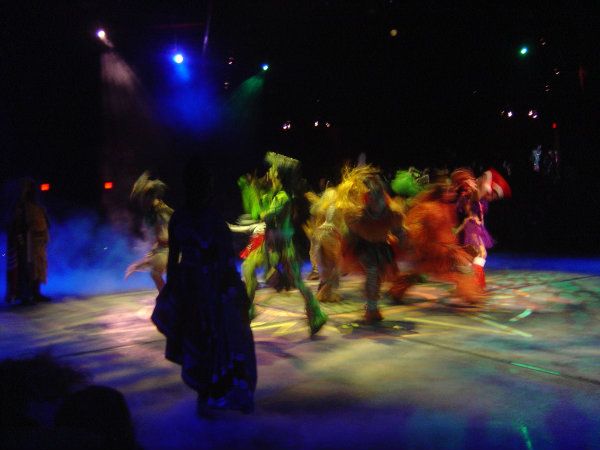 Then, we were given fromt row seats
to see The Lion King
which was beautiful
and fantastic.

Whenever I hear that song
The Circle of Life
I get all blubbery and misty.

What an amazing show.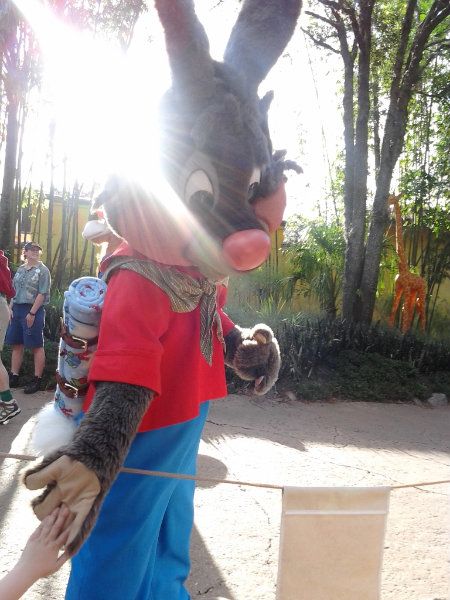 We were also given a reserved roped off area
to watch the afternoon parade.
It was so fun to be right in the middle of the action.
Koen made it his own personal mission
to get a high five from every character that walked by.
He accomplished the task smashingly!
It was such a fun filled day!