We decided to have a low key New Year's Eve this year,
with a cheap bottle of champagne to pop open
after we put the kiddos to bed.
Roger used his manly skills to build the perfect fire for us.
(Really he just shoved one of those starter logs in there and lit it up)
Everything seems so much more special in the flickering light of a fire.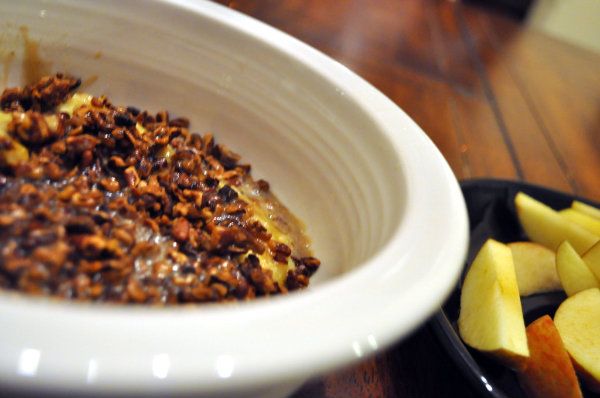 I tossed together some brie
with maple syrup, toasted pecans
and a few sliced apples.
It was an ooey gooey treat.
We curled up on the couch together
and watch The Lord of the Rings.
When the clock struck midnight,
we wrapped ourselves up in snuggles and smooches.
I can't think of a better way to
ring in the new year.