Freakshow Friday is retiring, y'all. After 4 long years! It's time. Last week my mom was the only person who entered. (Love ya, mom!) You know that when your mom is the only one participating that it's time to throw in the towel. We had a good run, though. Thanks for the years of laughs! Okay enough sappy crap, let's get to it!
So, please join me for the last Freakshow Friday! Where I ask my readers to come up with a caption or story for a funny photo found at Awkward Family Photos . My best friend will be the judge and she's one hilarious freakaziod. So, bring it! Here is this week's photo, these kids are nuts!
You got a better one for me?

If so, you may just when this
super duper brand new awesome award
and have bragging rights forever.
Oh...do I ever have an award for you!
You will win this brand spankin' new award!!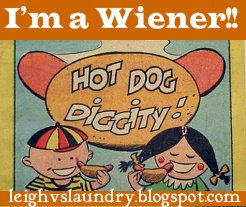 If you win then I'll link up to your
Blog and make a big deal
about how funny you are.
Simply leave your funny caption or story
in my comments section.
The winner will be announced on Monday

.