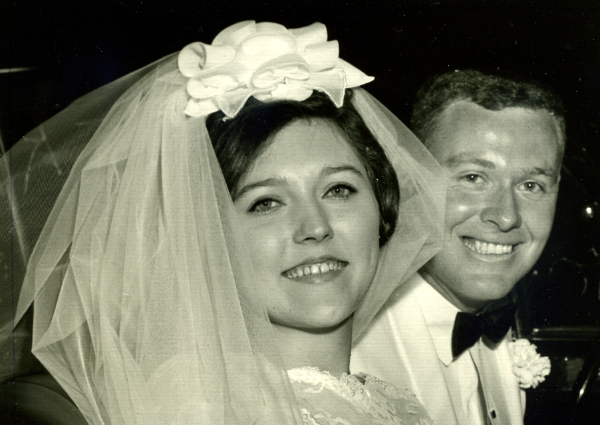 Happy Anniversary, Mom and Dad!
I love this picture of y'all.
You look so happy and in love on your wedding day.
46 years later and you're still together!
I've learned so much about love
from watching your relationship over the years.
Thank you for giving us a happy home
when we were growing up.
Thank you for opening your hearts
to our boys and taking such great care of them.
I am who I am
because my parents
are loving to me
and each other.
I hope that you have a wonderful day
celebrating your marriage.
Dad, you better take Mom somewhere fancy!!!