Today is Koen's second birthday!
We had a celebration over the weekend and
even though we are on a tight budget,
I didn't let that stop me from making his day feel super amazing.
My plan is always to put a little extra love
into the planning and preparations
so that he can feel how important he really is to us.
I make it a point to enjoy the process.
I just love when extra special "doings" pop up in
my normal weekly schedule,
it makes life exciting.
Like the fun of sneaking off alone
to the toy store to fetch a little gift that I
know he will adore.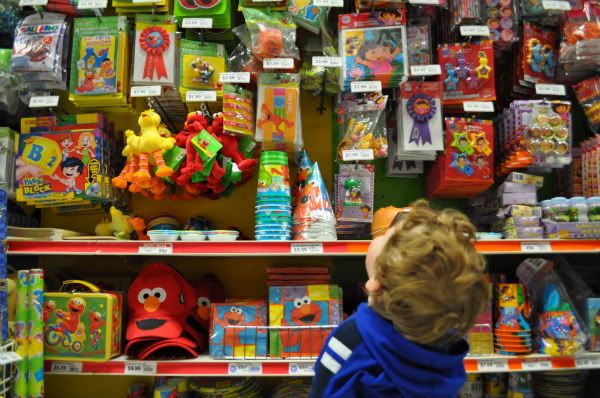 A special trip to Party City, just the two of us,
so that he can pick out his party theme.

Making homemade cupcakes and sprinkling them
with stars so that they feel extra magical.

Then, gathering up our loved ones
in one place to shower him with love.