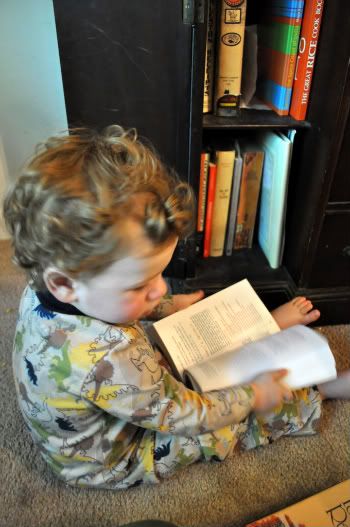 It's so fun to stumble upon evidences that children live in my home.
Lately, when the house gets too quiet
I know that I can find Koen
exploring the bottom cabinet of my china cabinet.

That is where I keep a collection of cookbooks.
He loves to rummage through the stack and thumb through the pages.
He calls them "hot books"
and he can literally look at them all day long.

I love to see all the hot books scattered about the dining room floor.
I love that he points to recipes and says
"Cook this one mama."

Maybe I have a future chef on my hands.


I'm linking up to the lovely Queen Scarlet's new weekly carnival.
It's such a sweet idea.
You just scout out evidence that a family lives in your home.
I think that everyone should join in the fun!