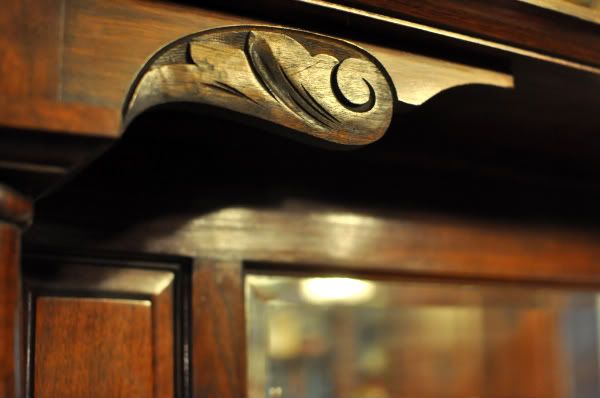 Owning my grandmother's antiques.
I inherited my grandma's antiques
when she passed away 6 years ago.
I love seeing her china cabinet in my dining room
or admiring her lovely buffet in my kitchen.
Other treasures that graced her home
now grace mine.
What I treasure the most is the way
that my house smells
like my Mammaw's home.

No one else can smell it but me.

When I walk in the
front door of my home,
the scent that I smelled all
throughout childhood fills my senses.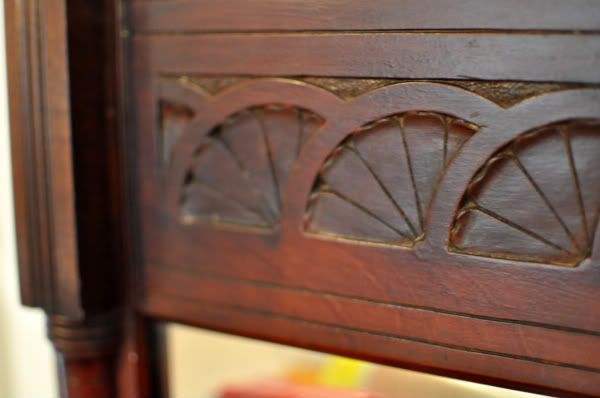 French fries frying on the stove,

hushpuppies popping in oil in a skillet,

the smell of the many meals that

she prepared can still

be smelled on her old antiques.
I love that I have this
unexpected gift in my home.
I love that the memories
of all of those meals made with care
linger here.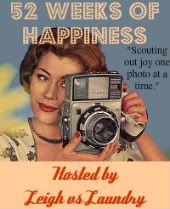 Want to join me in my quest
to scout out happiness for a whole year?
Simply post a photo of something that
makes you wildly happy and tell us all about it.
Then, steal my button and include it in your post.
Don't forget to link up to Mr. Linky.