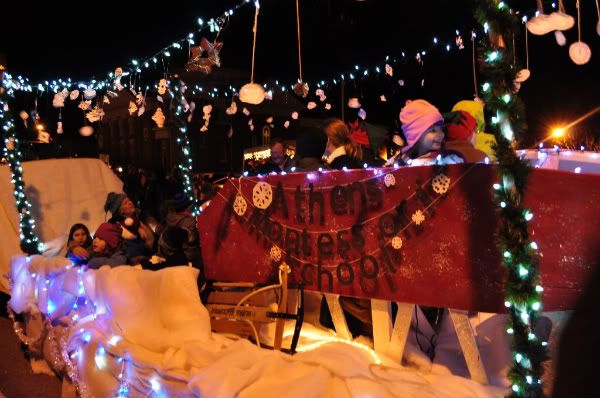 Walking in The Parade of Lights.


Griffin rode on his school float

for our small town parade last week.


It was a magical experience.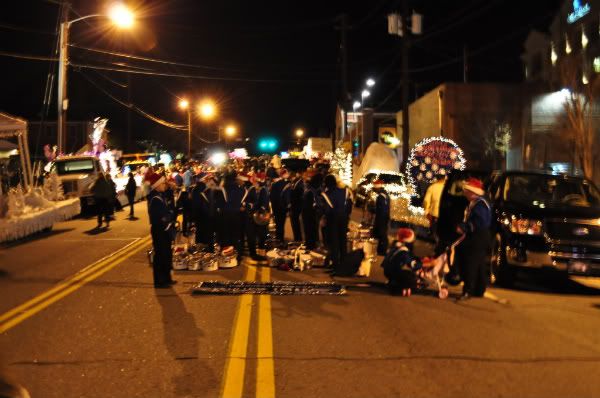 We started our journey
on a street
that was lined by
all the floats waiting to be
in the parade.

It felt like being back stage
before a circus performance.

The energy was so exciting
as high school marching bands practiced,
Christmas lights flickered on,
and everyone got in place for the parade to start.

The children were singing

and laughing
and jumping up and down

as the parade started moving

down the street.


Griffin was so thrilled

to be on the float with his

buddies from school.
We followed behind to stay close,
just in case Griffin suddenly
wanted off the float.
Roger and I had so much fun
holding hands and waving
at all the crowds
as we walked in the parade.
The streets were lined
with smiling people
and twinkling lights.


It all looked so dreamy.
The crowd got into the Christmas spirit.

A casual Santa was even there.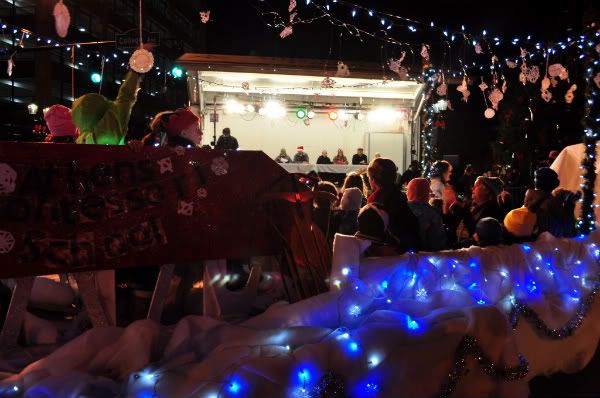 We made a quick stop

at the judges table

and the children sang
their little hearts out.


Their float didn't win

but it didn't matter.


It was such a fun and amazing night.

What a great way to start

the holiday season!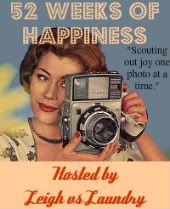 Want to join me in my quest
to scout out happiness for a whole year?
Simply post a photo of something that
makes you wildly happy and tell us all about it.
Then, steal my button and include it in your post.
Don't forget to link up to Mr. Linky.