The other morning I decided
to treat myself to some Chic-Fil-A for breakfast.

I had woken up to a dreary day
and had a heavy heart.
Nothing makes me feel better
than some greasy food.

When I pulled up to the drive-thru,
the line was super long

and I sighed a heavy sigh.

As I sat in line, I spent a good amount
of time worrying about this and that
when I heard a little voice in my head say
"Pay for the food of the person in the car behind you."

I dismissed the quiet voice and tried to
talk myself out of it.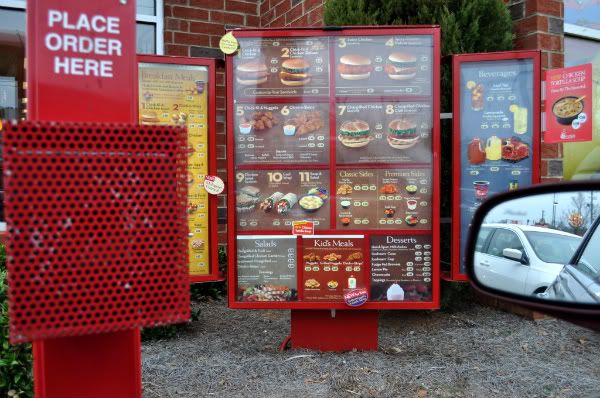 Money is tight, I can't just
go paying for other people's food,I told myself .
What if she was buying food for her whole office?

Then the small voice within said
"If you want to feel better,
pay for the food for the people in the car behind you!"

As I placed my own order,
my heart pounded in my chest.
I knew that I couldn't ignore my thoughts.

I tried to talk myself out of it
over and over again.


When I pulled up to pay,
the words came flying out my mouth
like they just couldn't be silenced.

"I'd like to pay for the car behind me too."
I blurted out as I handed the girl my card.
For some reason my hands were trembling.

Maybe because the desire to do so was so strong.
She smiled and took my card..."Thank you" she said.

It was only $5.00 more.

I pulled up and stopped to watch
the woman in the car behind me in my rear view mirror
as she discovered that her food was paid for.

She smiled a huge smile and waved.


As I sat and enjoyed my yummy treat,
peace and calm washed over me.
I truly believe that the quickest way
to finding happiness
is to do good things for other people.
Even the smallest gestures
can make big waves.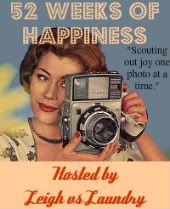 Want to join me in my quest
to scout out happiness for a whole year?
Simply post a photo of something that
makes you wildly happy and tell us all about it.
Then, steal my button and include it in your post.
Don't forget to link up to Mr. Linky.