We are just starting our journey into Summer
and in an effort to make sure
that I don't just plop my kids in front of the TV all day,
I am pulling out all the stops
to keep my children engaged and entertained.
I plan to document some of our
simple summer adventures here each week.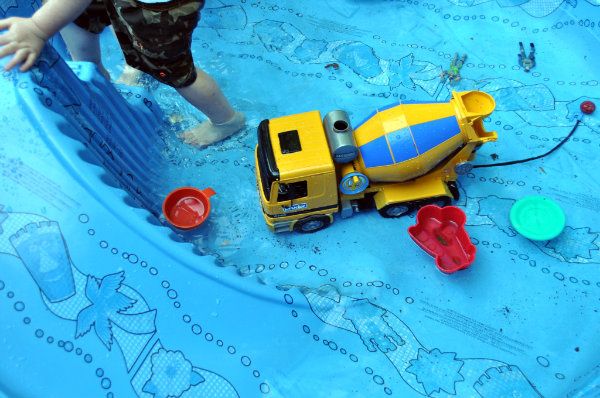 Playing in the kiddie pool on the back deck...


spraying daddy's shaving cream everywhere and making a huge mess...