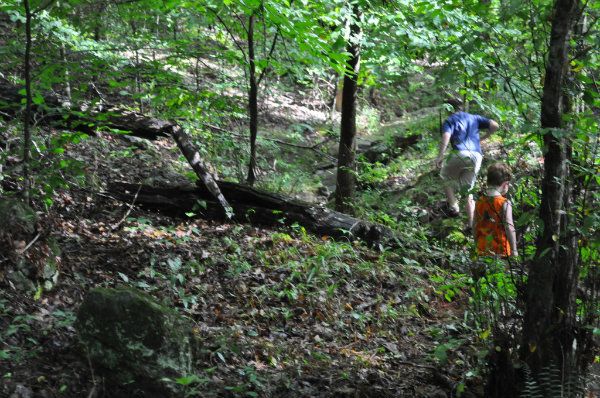 We decided to take the path less traveled and marvel
at all the small hidden things that nature has to offer.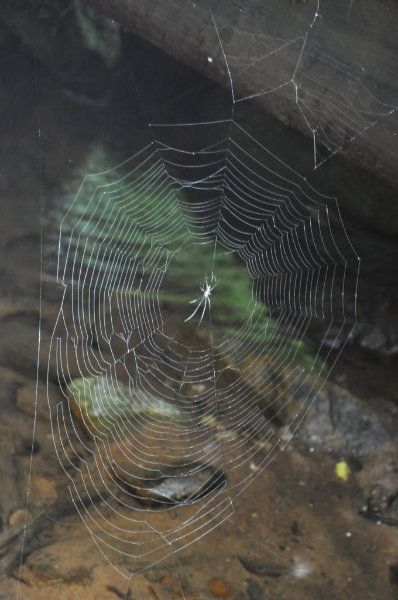 Like this amazing spider web that would
make even Charlotte jealous.

Or sweet little mushrooms that tiny frogs
can hide under when it rains.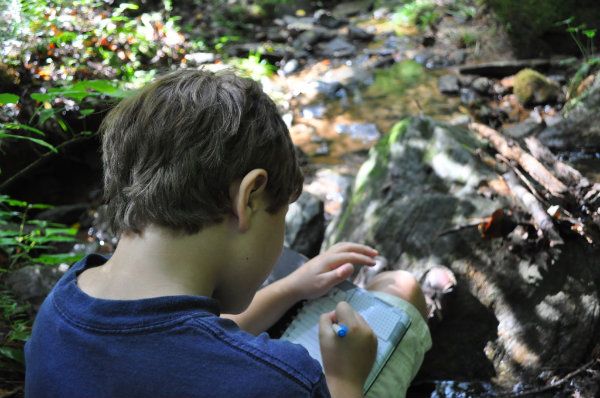 Griffin stopped to record our findings in his field journal.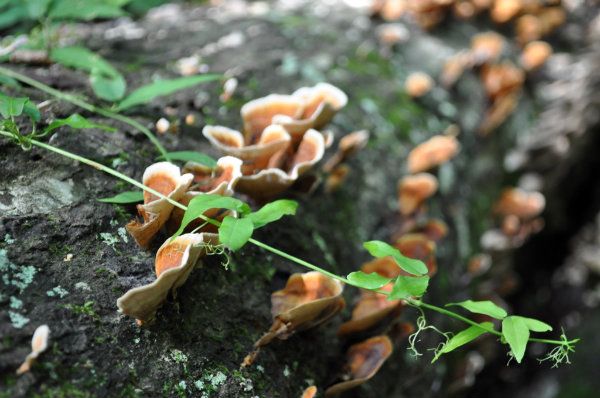 We saw a crazy fungus clinging to a fallen tree.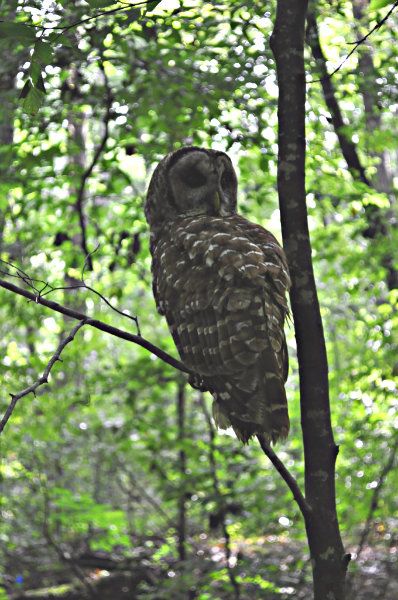 Perhaps the most amazing discovery
was when we happened upon
a barn owl perched on a tree branch.
We all stopped to check each other out.
He didn't seem impressed by us.
It was such an awesome journey into the woods.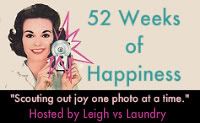 Want to join me in my quest
to scout out happiness for a whole year?
Simply post a photo of something that
makes you wildly happy and tell us all about it.
Then, steal my button and include it in your post.
Don't forget to link up to Mr. Linky.