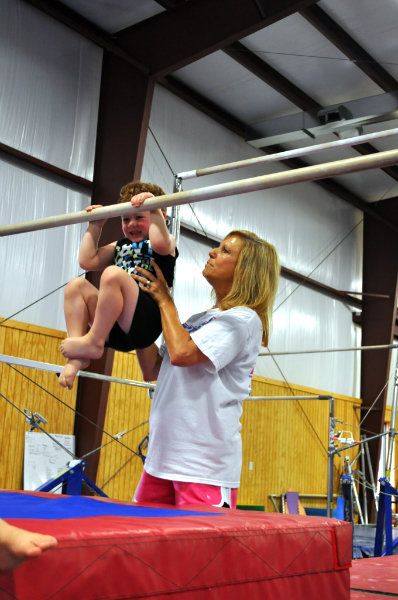 Koen was in a little gymnastics "meet" over the weekend.
Really, it was just a bunch of three-year-olds running around
and showing off all their awesome moves.

It was so cute to watch Koen
flex his lil' muscles so proudly.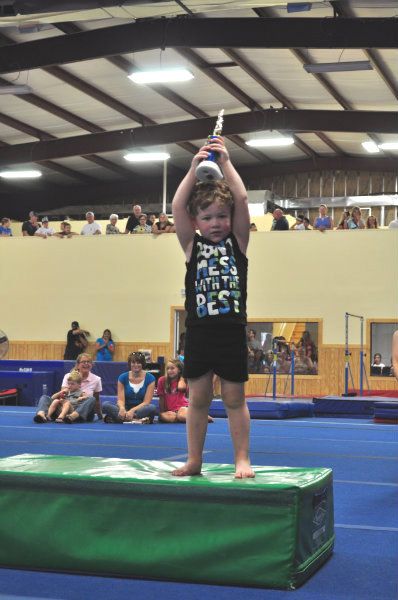 The best part was that he got a trophy.
They had a little ceremony and he
was able step up on a foam podium
like he had won an Olympic gold medal.