We decided to sort through some boxes
in the attic and my husband has decided
to sale some of his favorite band's memorabilia.
He's collected some pretty amazing stuff over the years,
proving yet again that I married the coolest
and most New Wave guy ever.
There's posters, pins, patches, stickers, vinyl, and tour books!
Here's the links to the eBay auctions
that we have going right now.
If you're a Bowie lover
then you'll freak out of this collection.
We are selling INXS stuff out the wazoo!
Click
here
to check it out.
Any Morrissey fans out there?
Click
here
to see the goods.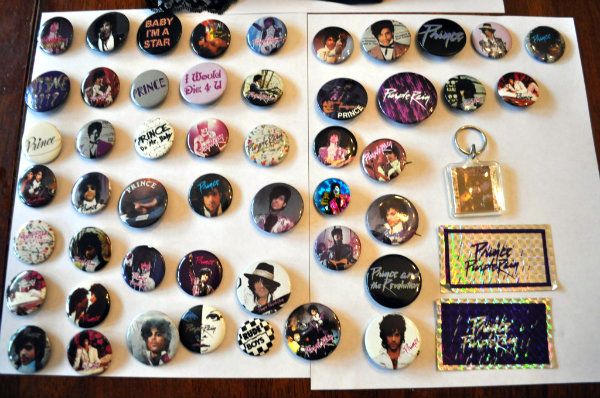 The collection of Prince
Memorabilia

is a-m-azing!
The lace mask from the Purple Rain tour is out of control!
Spread the word, w

ill ya?