When I was forced to go gluten free
I went into mourning for baked goods.
The children and I loved to bake together
and I was super sad that I had the extra challenge
of finding stuff that I could eat that wouldn't taste like sand.
So, I hung my apron up and didn't
turn my oven on to bake something fun
for a long long time while I figured out
my new limitations.
I really missed whipping up treats with the boys
and was THRILLED when my mom scouted
out this gluten free Spice Cake Mix.
So, yesterday I quietly put on my apron
and decided to make some carrot cake muffins.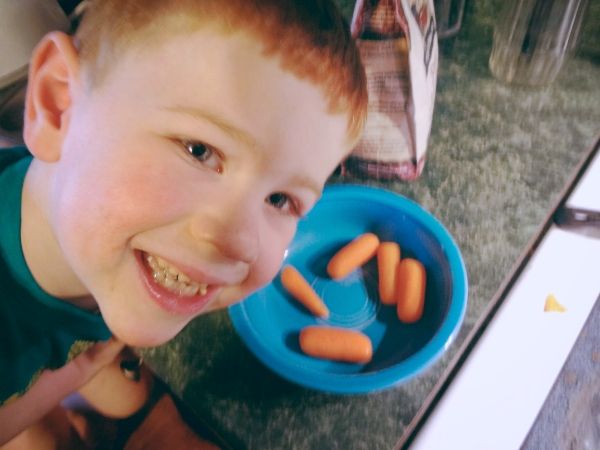 Within moments of shredding the carrots in the blender,
a little person came running into the kitchen.
"Whatch'a making?" he asked, pulling a dining room chair
with him to climb up and make him taller.
He was so excited to help me bake again.
Filling up cups of this and that,
cracking the eggs and stirring it all happily with a spoon.
It was like a homecoming.
I hadn't realized how much he missed
playing with me in the kitchen.
The muffins came out great!
I put them in a place of honor
on the dining room table
on top of my fancy cake pedastil.
I think that I'm finally getting the hang
of gluten free baking.
We've missed the smell of goodies
and the fun of making them.