This past year has been an amazing one, especially for this little ol' blog.
I think that a very important moment that happened for me in 2010
was when I decided to attempt to photograph
something that made me happy for 28 days.
Click on the button to see all of the photos...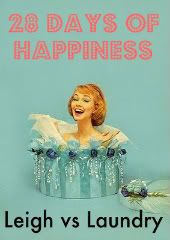 That one little idea led to a bigger idea,
The Happiness Project.
Thank you to all the people out there
who have helped me take over the blogosphere with happiness.
I hope that it has been as rewarding for you as it has me.
I plan on keeping it going after I've completed 52 weeks
so I'll be started back at week 1 in March.
If you want to peak at the last 43 weeks
go ahead and click on the button.
Get ready to see a whole lot of joy in the simplest things.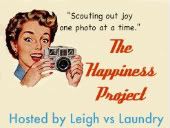 Another whimsy that I enjoyed was
The Stay at Home Mom Chronicles.
I know that I will look back and be so happy
that I took the time to document the little moments that passed.
Go ahead and smack that button to check it out...
Here are a handful of my posts that came from the heart in 2010...
The moment that I've Been Waiting For
Poppy's Garden
May I sit on your couch and have a quick therapy session?
To be read in 2027
The Day That My Grandma Taught Me The Art of Making A Memory
Showing Stregnth
Thanks again for making 2010 a stellar year for
Leigh vs Laundry.
Now, you may be excused.