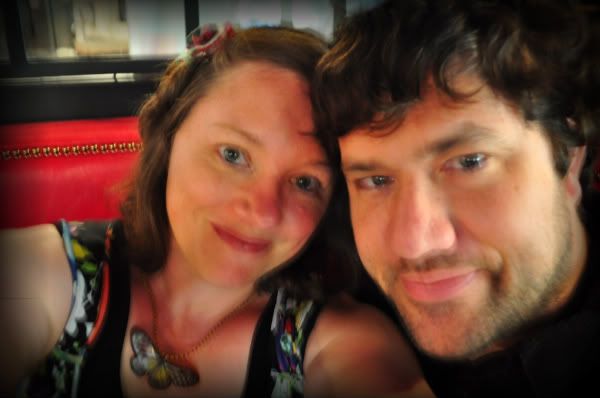 A Saturday night date at a real restaurant.
I don't mean to brag but...
we went out on an actual date over the weekend.
We love our Friday night dates at home

but there is something so delicious

about a night spent out on the town.
We waited until 8:00 pm to eat dinner,
which is late for us.
We felt like adults, it was crazy.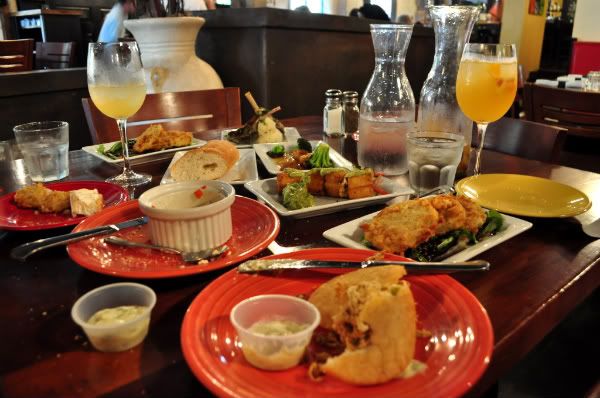 So, we found our way to a Tapas joint
and ordered so much food that it covered the table.
Fried green tomatoes, lamb pops, scallops,
a latin sushi roll, Chicken Arepas,
Queso Dulce, and White Sangria.

We ate super slow and when it was all said
and done I was so full
that I almost started crying.

We went on an evening stroll across campus
and as the sun melted down into the sky
we laughed and talked
and groaned because we were so damn full from dinner.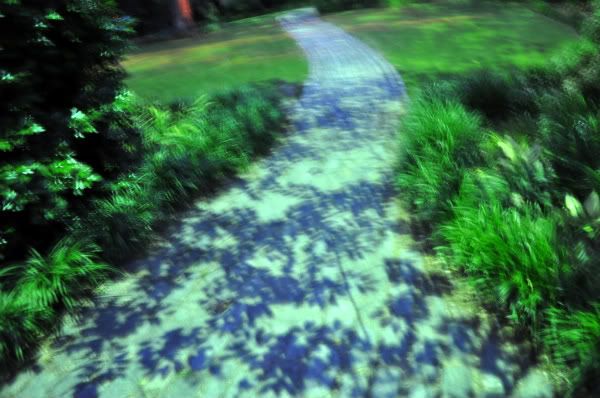 We found a little garden and watched

as the day turned into night.

The moon drenched the trees around us.
It was terribly romantic until

we promptly went home

and passed out on the couch.
Ah...nothing like the splendor
of being an exhausted parent.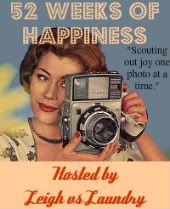 Want to join me in my quest
to scout out happiness for a whole year?
Simply post a photo of something that
makes you wildly happy and tell us all about it.
Then, steal my button and include it in your post.
Don't forget to link up to Mr. Linky.
Did you read my exciting development for this project?
If not...click here!